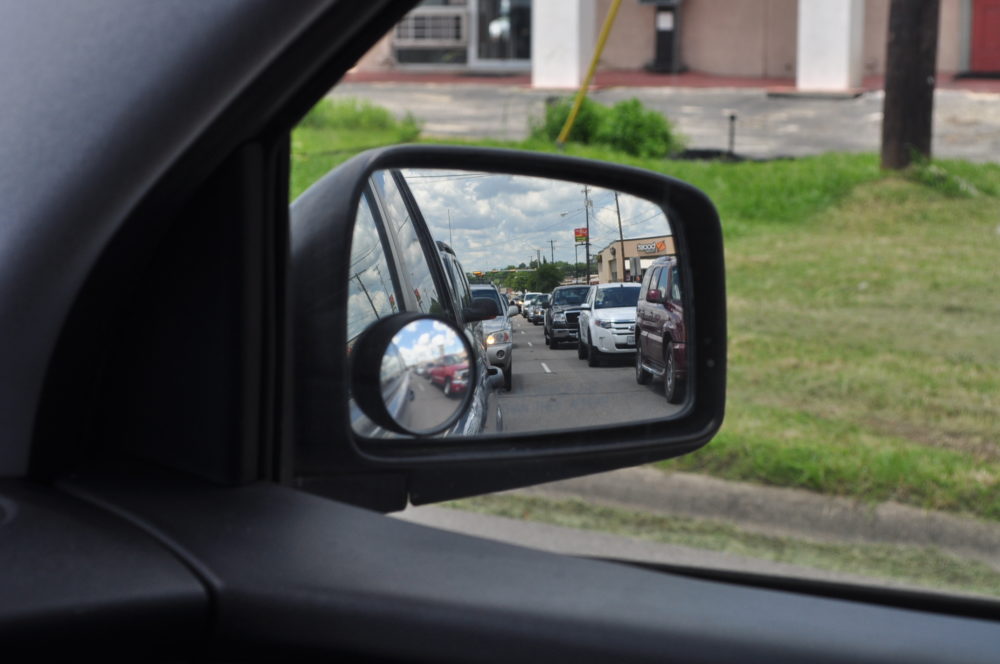 by Steven Payne
Construction is nearing completion on Gilmer street for the Schlotzsky's Deli and Cafe, as well as the Hometown Auto Sales lot. Both have finished exterior building and pavement, lacking only interior work to each business. On the south side of the I-30 bridge on Broadway ground has been broken for a Starbucks which will be located next to Chili's. Chili's, who has been using the parking lot behind the restaurant on lease, will be losing that parking space to Starbucks once construction is done. Then there's the traffic.
This construction, paired with the city crews that are working on the stretch of Bill Bradford Road which has been closed, has caused an increase in traffic flow on Broadway resulting in more traffic jams during the daylight hours. For businesses along Broadway, traffic jams can create difficulties for the business and consumers. For Walgreen's Pharmacy, such traffic jams can create problems for customers already at the establishment when these jams begin to form. "It actually makes it difficult for customers to leave the store ,"  Walgreen's Assistant Store Manager Corrin Craig said. "They end up having to take the back way out onto the service road."
During these traffic jams, Walgreen's often receives complaints about drivers who drive through Walgreen's too fast, resulting in cases of minor damage to parked cars. "We've had a couple of people have vehicles hit, and others hit as they were backing up," Craig said.
Other establishments, such as Brooks Hearing & Speech Clinic, have also faced difficulties from traffic jams. The clinic, which regularly sees patients, often resorts to using Broadway Plaza's secondary entrance for appointments. "Folks who are familiar with the area have no trouble, they'll take the back way around if they know how to get here ," Office Staff Member Lauren Strobelt said. "If we have patients coming from out of town, it does create a delay, especially if they're coming off of I-30 and turning left into the plaza. I think that with the construction that's going on currently, especially with the Schlotzsky and the reconstruction on Bill Bradford Road, it's hard enough to get here. A lot of the congestion that's in this area has occurred since they started that construction and closed down that street. It has caused an increase in traffic on Broadway."
Broadway Autozone has also had to adapt to traffic jams, but only in a minor sense. Its customers can still access the store by a side street, but deliveries have a more difficult time reaching the store, often having to take detours down nearby neighborhoods to reach the business. Employees at both Walgreen's and Autozone worry that the presence of a Starbucks on South Broadway will only make traffic jams worse in the future.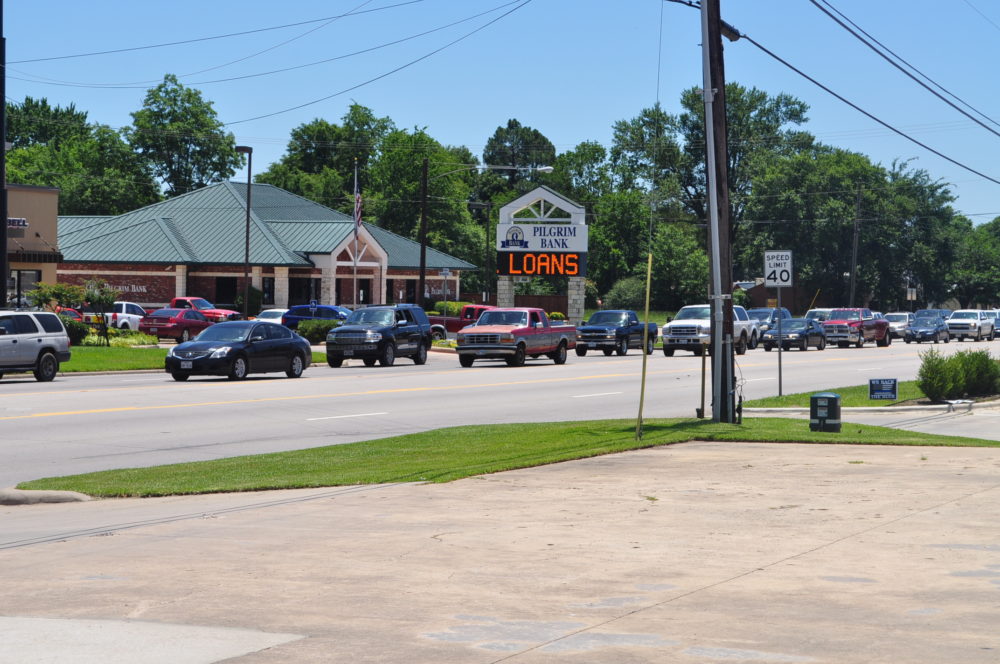 Businesses on the south side of the overpass also face issues caused by traffic jams. AT&T Authorized Retailer on South Broadway, while having seen an improvement in sales since moving from its location from Mockingbird road, sees regular traffic build-up every day. According to the Sulphur Springs location's Store Manager, Employees and customers leaving the store are often forced to turn right toward Walmart and use Wildcat Way in order to make the trip home.