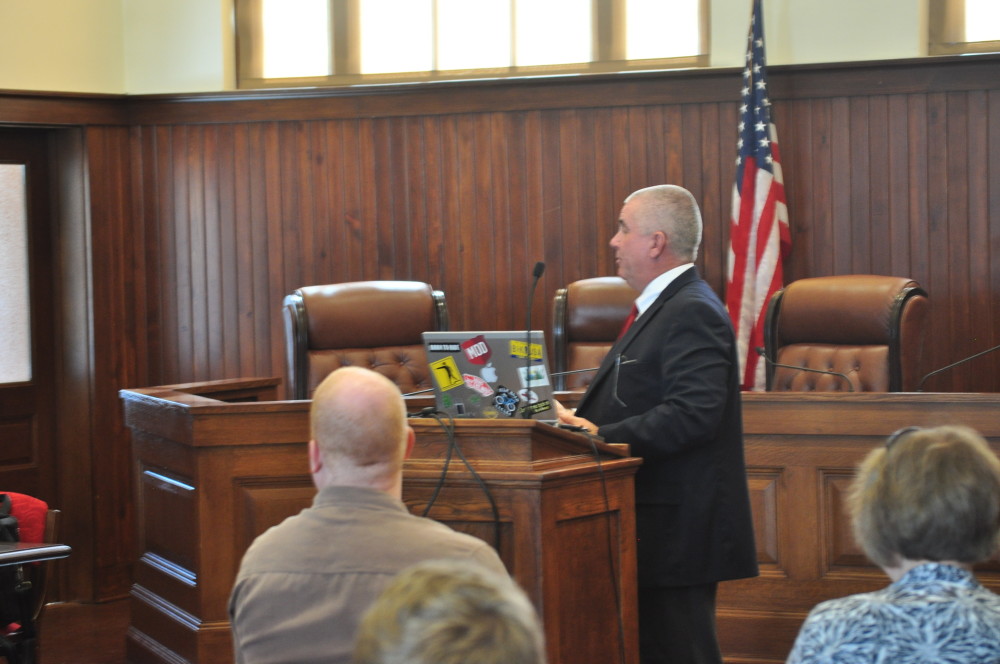 STREETS, WATER AND SEWER –   Bill Bradford Road is picking up steam.  Utilities work continues from west to east, only now we have two capital construction teams on the job.  One continues to install water mains while the other installs sewer mains.  This is made possible by the completion of the EZ Mart sewer project.  Bill Bradford Road is closed to through traffic, but open to customers of the businesses located in the closed portion of the road, namely Village Pawn and Gun Shop, Sulphur Springs Floral Etc. and the V F Outlet Mall.
EZ MART SEWER PROJECT – This project is completed.
DAVIS/TOMLINSON PARKING LOT – The Tesla charging station portion of the project is almost complete.  Work will continue from south to north.
JEFFERSON STREET PARKING LOT – The weather has held this project up.  This is a County project at the northeast corner of Jefferson and Rosemont.  The new lot will have 77 spaces.  The County is constructing the lot in concrete and the City is installing lights and landscaping per our earlier agreement at the time the tax increment reinvestment zone was created.  When the County opted into the zone, the City committed to beautification of the lot when it was built.
GSC PAVILION – We put the finishing touches on the pavilion this month with the installation of Bermuda sod and an irrigation system.  Special thanks to GSC Enterprises, Bar H Construction, SS Commercial Services, McCormick Roofing, and the Adult Leadership Class of 2016 for their generous donations of cash, labor, and materials that made the project possible.  A sign will be erected near the pavilion thanking those who contributed.
CLAIMS – We had one minor workers' compensation claim and two liability claims in May.
WASTEWATER TREATMENT PLANT – Total suspended solids (TSS) came in at 2.74 mg/L, well within the limit of 15 mg/L.  We also submitted two claims for lightning damage, one at the airport and the other at the wastewater treatment plant.
REVENUES AND EXPENDITURES – Finance Director Peter Karstens will present a year-to-date summary of revenues and expenditures.
Elsewhere around the city, employees:
Patched 207 potholes.
Made 5 street repairs following utility repairs.
Aerated athletic fields.
Fertilized soccer fields.
Conducted 32 building inspections, 17 electrical inspections, 16 plumbing inspections, 3 mechanical inspections and issued 28 building permits.
Responded to 140 fire/rescue calls including 1 structure fire.
Performed preventative maintenance on 94 fire hydrants.
Conducted 66 fire inspections.
Made 1 arrest for arson.
Repaired runway lights at the airport.
Treated wastewater to a daily average effluent rating of 2.4 mg/L, well within limits.
Repaired 2 water main breaks.
Replaced 12 water meters.
Unstopped 43 sewer mains.
Repaired 8 sewer mains.
Washed 78,000 feet of sewer mains.
Inspected and repaired segments 1 and 2.
Flushed 36 dead-end water mains.
Opened flood gates at Lake Sulphur Springs 14 days during rain events.
Treated 124 million gallons of potable water.
Made 97 arrests. Responded to 38 accidents, (10 with injuries), wrote 572 citations and recorded 77 offences.
Responded to 173 animal control calls, and achieved an adoption rate of 22%
Made 7 felony arrests in the special crimes unit.
Sold 1,195 gallons of AvGas and 3,450 gallons of JetA fuel.
Checked out 2,515 materials from the library.