It's business as usual at Heart to Heart Hospice in Sulphur Springs. However, companywide the FBI is investigating the Plano-based hospice company under a sealed investigation. The local manager for Heart to Heart Hospice had no comment regarding the investigation when contacted by KSST News. She did say that the investigation is having no effect on quality of care given those served by the local office.
The company describes itself on its website as providing quality care and supportive services for people with life-limiting illnesses. An employee at the Carrollton location declined to comment, and messages left with the company headquarters have not been answered. A spokesperson for the Justice Department in Washington DC would only confirm that there is law enforcement activity in the area, the details of the investigation are under seal.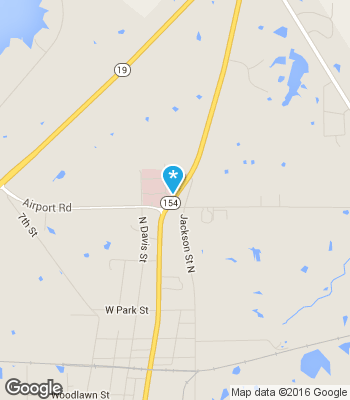 With 11 offices around the state in Sulphur Springs, Mt Pleasant, Longview, Tyler, Lufkin, Huntville, Austin, San, Marcos, Boerne, Beaumont, Houston, Dallas, Fort Worth, and Sherman, the hospice company served more than 11,000 patients in Texas last year. It is among the state's largest hospice providers. Heart to Heart also has locations in Indiana and Michigan.
Most FBI investigations into a hospice company often centers on Medicare, Medicaid fraud. This is not the first investigation for Heart to Heart Hospice. In 2014, a Dallas woman Jada Necole Antoine, stole the identity of a registered nurse and used that identity to work at several Dallas-Fort Worth (DFW) area hospice companies including Heart to Heart. The woman fraudulently obtained employment as a registered nurse at Heart to Heart and Odyssey, Antoine had direct responsibility for patient care. She submitted documents to Heart to Heart and Odyssey that falsely indicated that care was provided to patients under her supervision by a registered nurse, namely the registered nurse whose identification she had stolen. Antoine's false statements, theft of the victim's identity, and other fraudulent activity caused Heart to Heart, Odyssey and other hospice agencies to submit false claims for, and obtain reimbursement from, Medicare and Medicaid for hospice services provided to Medicare beneficiaries and Medicaid clients. From approximately January 2009 through April 20, 2012, approximately $2.3 million in hospice claims were submitted to Medicare for services purportedly performed by Antoine while she was impersonating the victim registered nurse. Antoine received compensation of $5,077 from Heart to Heart and $49,851 from Odyssey.
The FBI is also investigating another North Texas hospice provider, Novus Health Services, based on allegations a company executive ordered nurses to give patients fatal doses of morphine and other dangerous drugs, court records show. Novus officials have denied those allegations, and the FBI has made no arrests in that case.