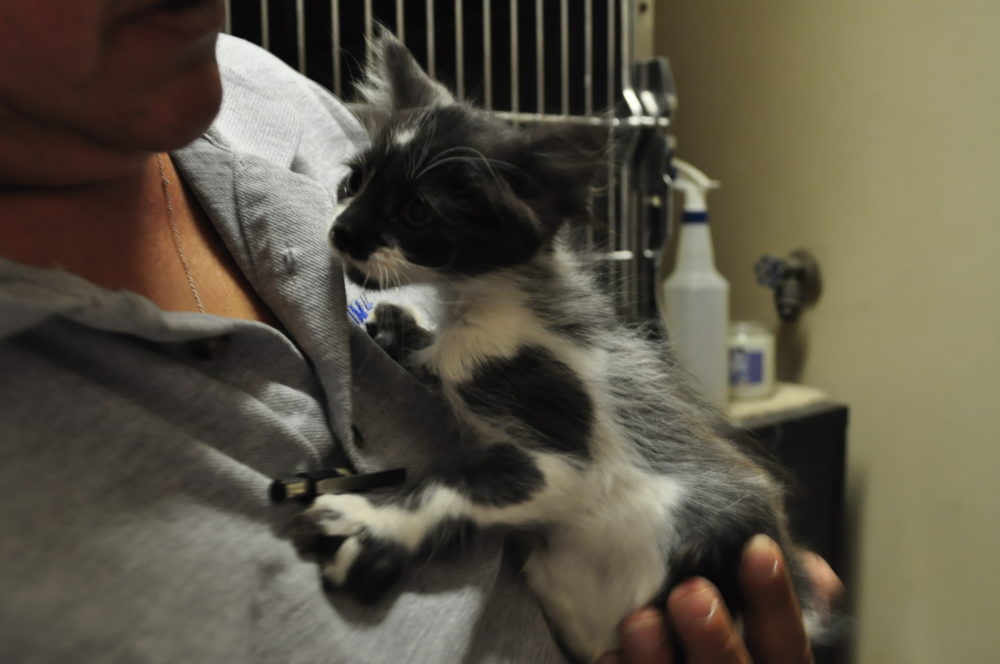 Checkers is a male 3 month old Domestic Longhair Kitten. Due to medical reasons, Checkers is an abnormally smaller size than most cats. While he is playful with other animals he has had minimal interaction making him shy around strangers. "He has been with an individual before, but they gave him up and now he is here," Animal Shelter Barbie Blanch said.
Officer Blanch recommends that anyone who wishes to adopt him that he needs to be an indoor cat since his small size relieves him to protect himself like other cats.
An off side adoption will take place at Tractor Supply this Saturday July 2 for 11-4 p.m, but Checkers and other cats will not be present. Officer Blanch said that due to the heat cats can't withstand the heat as well as dogs. For this reason the cats will stay at the shelter.