Let's meet three more contestants for the Ms. Hopkins County Senior Classic Pageant to be held on Saturday June 4, 2016 at 6 pm in the Church of the Nazarene gym at 1300 League Street in Sulphur Springs, Texas. The pageant is open to ladies age 60 and older, and is a celebration of the talents and contributions of senior women in our community. The winner advances to Ms. Texas Sr. Classic pageant.
Joni Hughes, age 75, is the mother of 7 and grandmother of 10. She enjoys gardening (and farming!) and she builds designer bird houses from re-purposed and recycled materials. Volunteerism and helping others is a vital part of her life She serves as a cook for Meal a Day and helps at the Cumby Food Bank.
Linda Pickle is age 60 and has a passion for animals. She enjoys grooming dogs (and cats) and is a dog trainer. She also volunteers for Hearts of Life Animal Shelter. She is an Ordained Minister and active member of True Gospel Church. Her 2 children and 4 grandchildren are a large part of her happiness.
Nancy Bolton is age 68 and loves flower gardening and floral arranging, crafts and decorating. Her church home is Sulphur Bluff Baptist Church where she sings regularly. She has been married for 51 years to Michael Bolton and they have 3 children, 5 grand- and 3 great-grandchildren.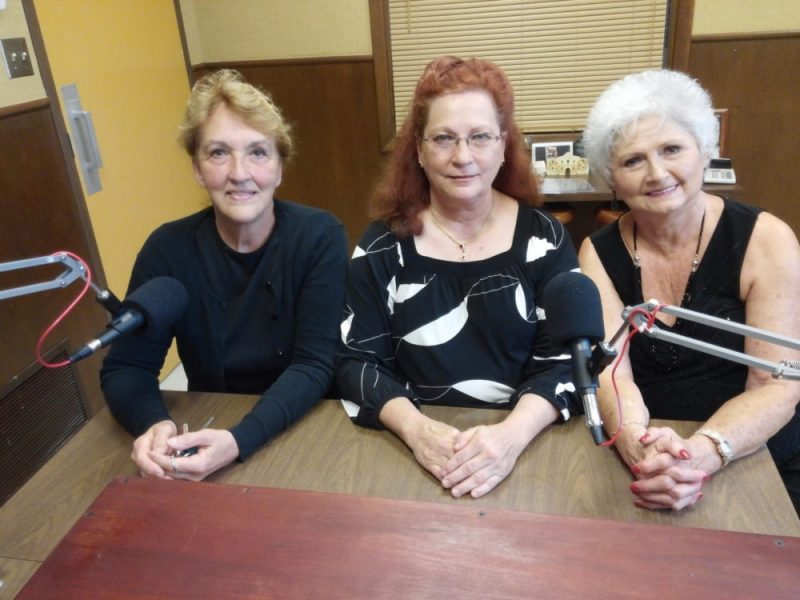 L. to R.  Joni Hughes, Linda Pickle and Nancy Bolton