May 3, 2016 – Tuesday at noon, Sulphur Springs Independent School District Board incumbents were sworn in for new terms, new officers for the board were elected and Angela Edwards was named Principal of Bowie Primary School.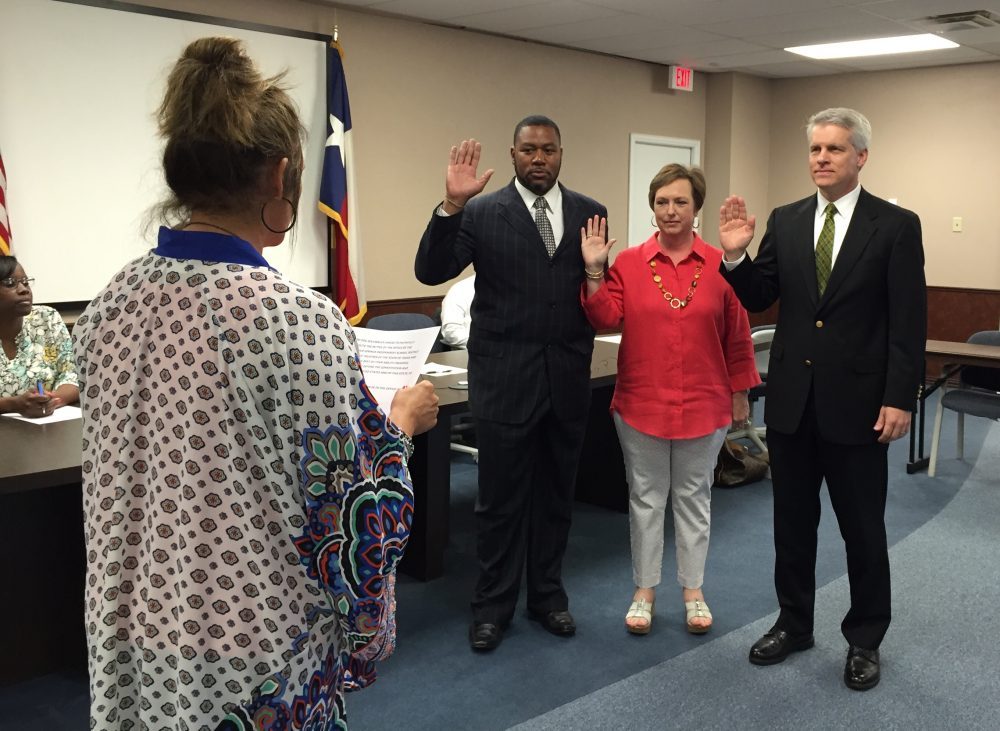 Mrs. Edwards will begin her duties as principal on July 28, 2016. She is currently at Bowie as the Academic Specialist. She has also taught on the elementary level in the local district.
Unopposed for re-election, the trio received the oath of office from School District Tax Collector Sandra Gibby. The three sworn in were Kerry Wright, Leesa Toliver, and John Prickett.
New officers for the board include: Leesa Toliver, President; Robbin Vaughn, Vice President; and Robert Cody, Secretary.
Personnel changes for the the school district that were approved include:
Resignations
Cheslie Brook                          Grade 4 Teacher                     SS Elementary
Lindsay McCoy                       Grade 3 Teacher                     SS Elementary
Teri-Rae Azulene                    Science Teacher                     Middle School
Jacob Alford                            History Teacher/Coach           High School
Kailey Bowman                       SpEd Teacher                         High School