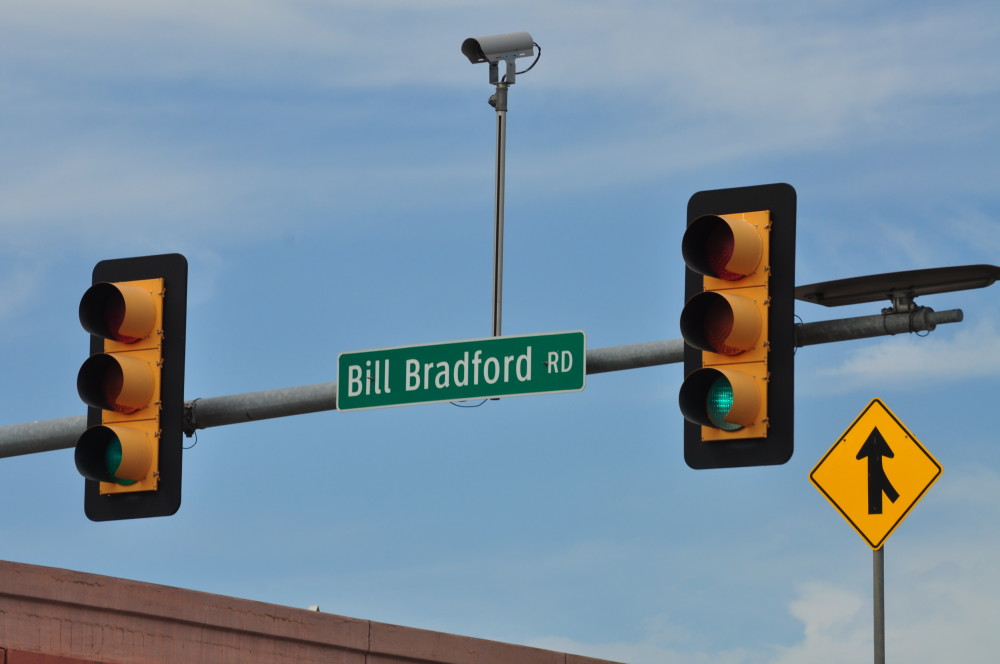 Work on Bill Bradford Road should increase speed now that the work on a new sewer line behind Chili's, Whataburger, McDonalds, and one half of the apartments on Duckworth Street has been completed. The new sewer line will open new properties for development which will in turn increase tax revenues for the city, according to City Manager Marc Maxwell. The increased speed of work on Bill Bradford Road will be welcomed by many.
The new sewer line relieves the stress of use on a sewer line from Duckworth to Mockingbird. The new sewer line was the only remedy to the problem. Maxwell said no developer wanted to include the improvement in their costs.  The city spent $130,000 dollars on the improvement.  He expects development to begin soon on some properties now served by the new line.
On Bill Bradford Road, water lines have been completed from Broadway to Elm and now crews will double back and begin work on the sewer line in that segment. He stated that street work will begin as soon as segments of the sewer line are laid.
Maxwell expects work to move more quickly also with the National Weather Service recent statement that drier conditions can be expected this summer.