There are 17 Saltillo  seniors in the Lions Class of 2016. Graduation will be held on Friday May 27, 2016 at 7pm in the Kerry Garmon Memorial Gymnasium. Three students will be awarded scholarships of $2,000 each on graduation night, from the Kerry Garmon Memorial Scholarship Fund.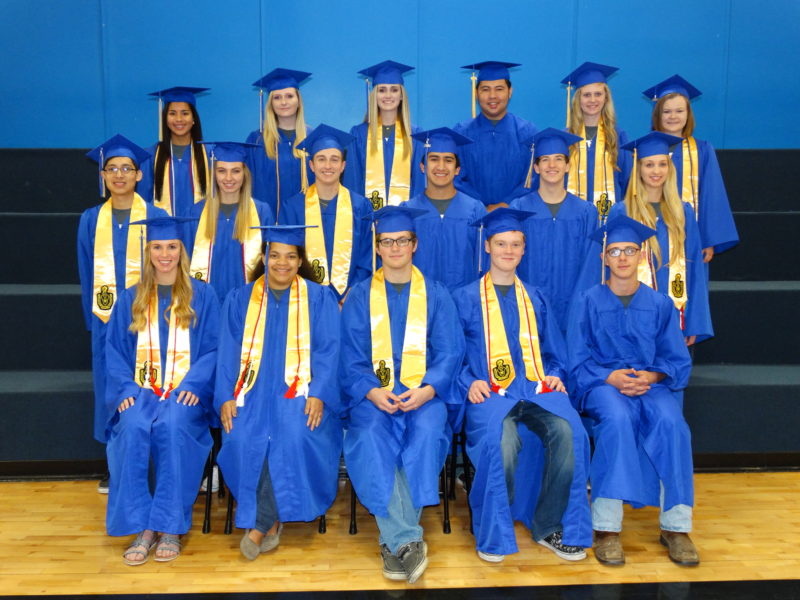 Senior Class members (listed alphabetically) Jorge Alvarez, Lane Bench, Paula Boekhorst (Val), Haylee Clover, Pascual Fiscal, Oscar Garcia, Kendall Hayley, Malori Hogue, Claire Jones, Jordan Lane, Mason McGill (Sal), Joel Palmer, Katy Perea, Cheyenne Reynolds, Walter Tippit, Jonathan Van Holten, Kortne Wilson.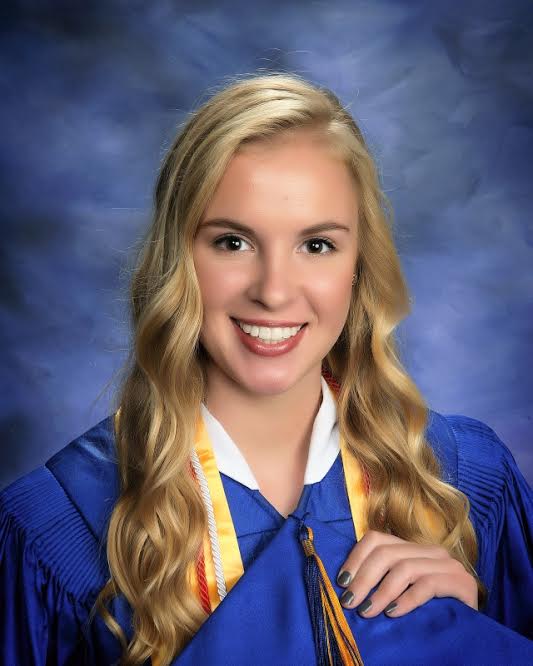 Paula Maria Boekhorst was named Saltillo ISD's Valedictorian for the Class of 2016. Paula Boekhorst is the daughter of Peter and Tallie Boekhorst. She is graduating with a grade point average of 3.889. Ms. Boekhorst is Relay For Life Captain, FCCLA President, Beta Vice President, Class President, and Yearbook Editor. She is an A Honor Roll student, Regional Cross Country Runner-up and State Qualifier junior and senior year, basketball District-Defensive Player sophomore year, basketball 1st team All-District junior year, basketball MVP senior year, basketball team Regional Quarter Finalist sophomore, junior, and senior year, basketball team State Runner-up freshman year. In UIL, she placed second with her team in Math and Current Events and third in Math and also in Current Events individually her senior year. She was a FCSA Gold Medalist at the FCCLA State Convention her sophomore, junior, and senior year. She was awarded the Blue & Gold Scholarship of $26,400, Morningside Athletic Scholarship of $2,500, Morningside Founder Scholarship of $10,000, Morningside Scholarship of $1,000, and the PTO Booster Scholarship of $250. Ms. Boekhorst enjoys playing basketball, spending time with her family and friends, and baking. She will be attending Southern Arkansas University in the fall to play basketball and will majoring in Nursing.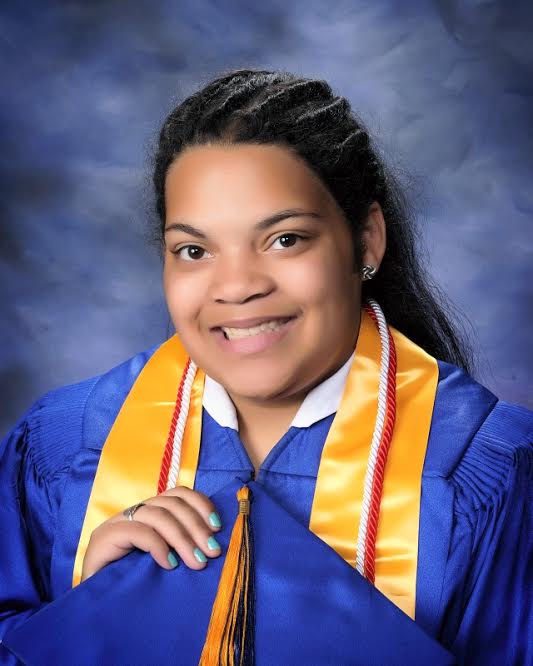 Mason Baileigh McGill was named Saltillo ISD's Salutatorian for the Class of 2016. Mason McGill is the daughter of Ashley McGill and Jason Cravy. She is graduating with a grade point average of 3.749. Ms. McGill is Beta Secretary, an FCCLA member, FFA member, Yearbook Editor, Choir member, and was Student Government Secretary freshman, sophomore, and junior year. Mason McGill was awarded A Honor Roll freshman, sophomore, junior, and senior year, Perfect Attendance sophomore year, Volunteer of the Year junior year, Homecoming Queen 2016, Prom Queen 2016, Miss SHS, Most Dependable and Best Personality. She received the CNB Scholarship of $2500, Pride Scholarship $12,000, Professional Land and Title Company of $250, Regents' Scholarship of $43,108, and Saltillo PTO Booster of $250. Ms. McGill enjoys reading, singing, and hanging out with her friends and family. She will go on to attend college to attain her degree in Nursing with a focus in becoming a Nurse Practitioner, and will later become a licensed counselor.