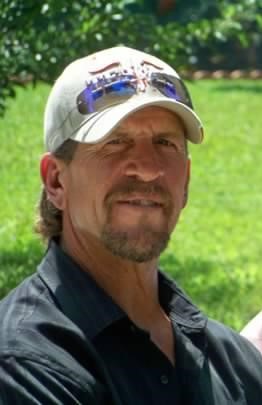 Funeral services for Robert Clint Peterka, age 56, of Dike will be conducted at 2:00 p.m., Thursday, June 2, 2016 at West Oaks Funeral Home with Rev. Ron Smedley officiating.  Visitation will be at 1:00 p.m., one hour prior to service time.  Honorary pallbearers will be Ricky Irby, Bobby Joe Griner, Kenneth Machen, Danny Huie, Daniel Huie and Johnny Huie.  Robert passed away Monday, May 30, 2016 at Hopkins County Memorial Hospital.
Robert was born on June 29, 1959 in Ft. Worth, TX, the son of Frankie Peterka and Dorothy Huie.  He  married Dolly Kay Coker on July 15, 1977 in Sulphur Springs.  She survives.  Robert worked for Ricky Irby Construction for over 23 years and was of the Baptist faith.
In addition to his wife Kay of 39 years, he is survived by his mother, Dorothy McCreight and husband Allen of Dangerfield, step-mother, Sharon Peterka Taylor of Ft. Worth,  son, Toby Peterka and wife Arial of Dike, daughter, Felicia Anderson and husband Ron of Dallas, brother, Tommy Peterka of Ft. Worth, sisters, Terry Rau of Dangerfield, Karla Ward of Arizona and Karen Farr of Acton, grandchildren, Katey Shelton, Donovan and Corbin Schulz, Lilly and Addy Peterka and was expecting his 6th grandchild, a boy on his birthday June 29, 2016, and many nieces, nephews and cousins. He is also survived by his dog Betty who was the second love of his life.
He was preceded in death by his father, Frankie Peterka and two sisters, Kathy Kneiff and Joy Peterka.
Arrangements are under the direction of West Oaks Funeral Home.