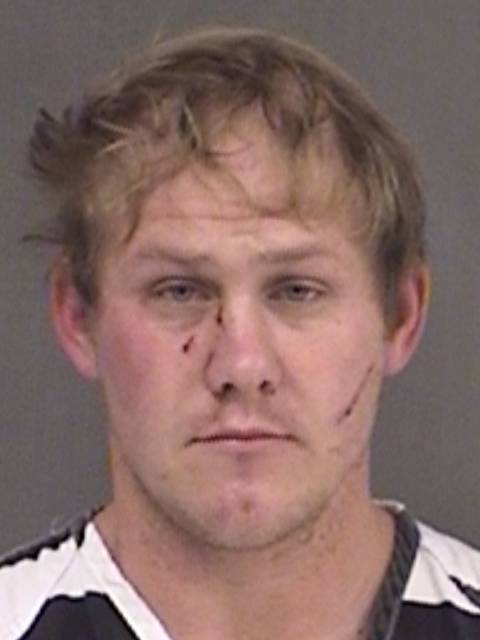 A call to a disturbance at a residence on CR 4131 in the Cumby area Wednesday night around 9 p.m. was answered by Cumby police and Hopkins County Sheriff's officers. At the residence, they found and arrested Billy Carl Chapman, 27, of Sulphur Springs highly intoxicated.
According to the residents who called in the complaint, Chapman had kicked in the kitchen door and was standing in their kitchen when they first encountered him. The resident fired a weapon at the floor to scare Chapman away. It didn't work. Instead, Chapman fought with the resident. According to the resident, Chapman struck him and stole two bottles of medication from the residence and started walking away.
When arrested and transported to Hopkins County jail, Chapman was uncooperative and threatened the arresting officer. Once at the jail, Chapman was combative and was placed in the Violent Cell. After he calmed, he was booked into jail and taken from the Violent Cell to regular confinement. Chapman awaits a magistrates hearing Thursday morning.
In April of this year, Chapman had attempted to take a weapon from a Sheriff's officer. He had been out of jail only two days when this incident occurred.