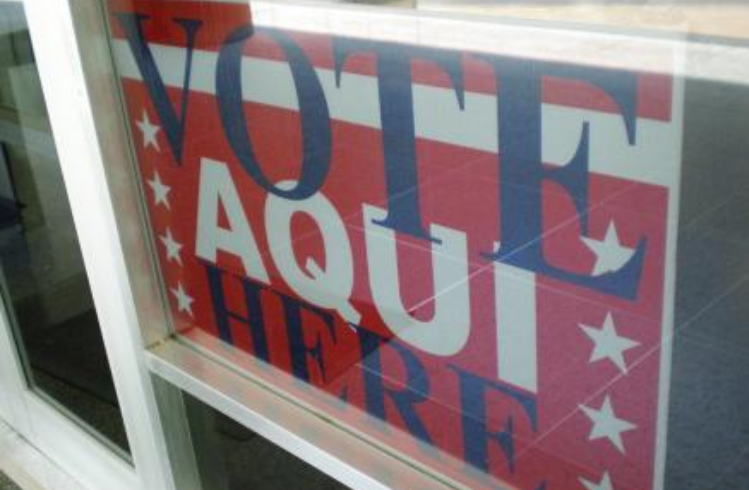 Early voting for the May 24th Primary Run-off garnered 431 votes total in the two, Democrat and Republican, run-off for various state and one local race. Primary Run-off election is Tuesday from 7 a.m. until 7p.m. at the 5 polling places in the county—Wesley Methodist Church, VFW Bingo Hall, Courthouse, League Street Church of Christ, and, specifically open with Precinct 1 voters, Miller Grove ISD. Voter registration card and a photo ID are required. The Primary Run-off vote will be made on the same day the photo ID requirement goes before the Fifth Circuit Court of Appeals.
Regarding the photo ID in Texas and 17 other states that require the ID, oral argument will take place Tuesday before the full panel of judges of the Fifth Circuit Court of Appeals on Texas's strict photo ID law. Attorneys for the plaintiffs — including the Texas State Conference of the NAACP and the Mexican American Legislative Caucus of the Texas House of Representatives (MALC) — will argue the ID requirement, the strictest in the nation, violates Section 2 of the Voting Rights Act and the Constitution by making it harder for African-Americans and Latinos to cast a ballot.
Texas is one of 17 states with new voting restrictions in place for the first time in a presidential election this year. More than 600,000 registered voters lack the specific form of ID required under Texas's law.
The ID requirement, originally enacted in 2011, was initially blocked under Section 5 of the Voting Rights Act, on the basis that it discriminates against minority voters. It was implemented in 2013 after the Supreme Court gutted that core provision of the Voting Rights Act.
Since then, the law was ruled discriminatory by a federal trial court in October 2014, which was upheld by a Fifth Circuit three-judge panel in August 2015. Both found that the law violates Section 2 of the Voting Rights Act, denying African-American and Latino voters an equal opportunity to cast a ballot. The requirement has remained in place since then despite these rulings.