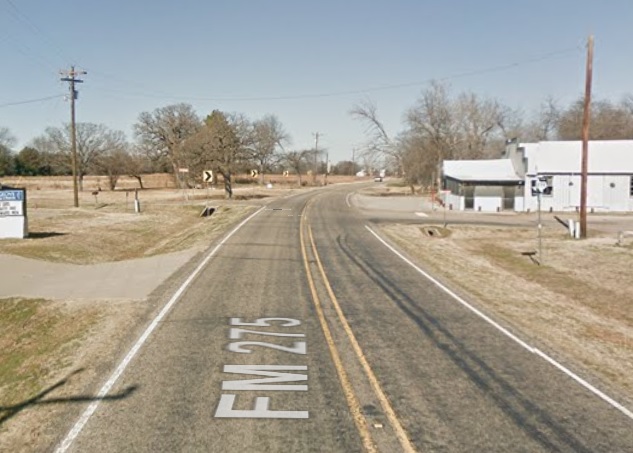 by Brandon Darrow
I'm making up for lost time this week.  Since I didn't have time to write a news column last week I have quite a bit to report this go-round.
First I would like to pass along my condolences to the Plunk family of Miller Grove.  Bobby Neal Plunk passed away May 11, 2016.  He was born Apr. 1, 1936, in Emory.  He was the son of Horace Cleo Plunk and Evelyn Plunk.  He married Mollie Lindsey in 1998 in Miller Grove.  He was a retired salesman and member of Central Baptist Church in Sulphur Springs.  Services were held May 14 at Murray-Orwosky Funeral Home with interment following in Restlawn Memorial Park.  He is survived by his wife; 2 sons; 3 grandchildren; six grandchildren; 3 brothers; and 1 sister.  He was preceded in death by parents; previous spouse, Rosella; and 2 sisters.  His granddaughter, Rebecca, was a year older than me in school and Bobby's other daughter, Sarah, was in my brother's class.  I have known them for several years now and Bobby was an outstanding gentleman and Christian.  He will be missed by many.
On May 16, my newest nephew, Tucker Stewart Darrow was born at Hunt Regional Hospital of Greenville.  He shares the same birthday as my Aunt Betty (Darrow) Phillips.  He weighed 7 lbs, 2 oz, and was 20 ½ inches long.  He was welcomed by 3 siblings, Savanna, Brody and Owen Darrow.  My brother, Bradley, and sister-in-law, Madison, are doing well and little Tucker is already home enjoying his surroundings.
Congratulations to Kelsey Steele who graduated May 14, from Texas A & M University in Commerce.  I know she has worked long and hard to complete her education and it has definitely paid off, graduating Magna Cum Laude in just a three-year time span.  She and Patrick Covington are also set to wed this summer.  Patrick is one of the newest employees in the engineering department at Farmers Electric Cooperative in Greenville.
While driving down the road the other day I saw an eagle in a dead tree on Johnny Burns' place on FM 2653, near where I live.  It was sort of surprising because I have heard that Rains County is the Eagle Capitol but I have never seen any eagles in our area and we are not that far from the county line.
How many of you knew that we have a celebrity that is connected with our community?  That's right, someone that has been on TV and had newspaper articles recently written about them.  Can anyone guess who that might be?  Well, I am proud to say that it is Barbara (Spinks) Lynn.  As her retirement and ending of her 53rd year of teaching comes to a close Barbara is been recognized in many different ways.  Quitman ISD honored her with a come-and-go reception on Sunday, May 15, in the Quitman Elementary School Library.  I was glad to be able to go and see the crowd of people there to wish Barbara a happy retirement.  Her husband, Billy Lynn, and children, David & Melanie, were there for the special event.  I thought it was nice to be recognized by the school and then I started seeing more and more posts on Facebook about Barbara's retirement.  The Tyler Morning Telegraph wrote a piece on Barbara, while television station KETK did a feature story about her years as a teacher.  Finally, and this is the biggest part, George Strait himself sent Barbara a congratulatory letter with a autographed picture and autographed pink ball cap.  Let me add my note of congratulations to you Barbara on 53 years worth of being a top-notch educator and always going the extra mile.
Heard some great news about our Ag Mechanic's class this last week.  They competed in the Trailer Build-off hosted at Rains ISD and took first place.  Pretty impressive, especially when you realize that they were competing against schools like Rains, Edgewood, Lindale, Mount Pleasant, Tatum, Como-Pickton, and Whitesboro.  We were probably the smallest school represented there but it sounds like our boys did a great job.  The competition consisted of having to construct a trailer from pre-cut steel, axle, wheels and complete with lighting.  First prize was a gas powered welder for the Ag department and each student from MG was able to take home some prizes of their own.  This group of students also competed in a barbecue pit building contest at Sulphur Springs ISD earlier in the month.
Last Thursday I attended the MG Academic & Athletic Awards Banquet held in the new gym.  There was a good crowd of parents and students on hand that night.  After the meal teachers would come up and say a little about their classes and call the award winners to the front of the audience to receive their award.  Academics and Athletics were not the only things noted that night.  Many students received UIL, One-Act Play, and Net Ole awards.  If you are wondering what Net Ole is, the best way I can describe it is pretty much like UIL competitions with a Spanish background.  That night they also gave recognition to the 8th grade Valedictorian, Alexus Sallee, and Salutatorian, Chandra Lee.  I was very proud of both of these young ladies since I have seen them grow up at MG since they were in Kindergarten.
Friday was a busy day.  That night was the FFA Awards Banquet.  There were several parents there that night as well.  That day was also the annual End of school Stew.  Community participation was low to me this year but Lewis Russell probably made the best bowl of stew that has ever come out of one of his stew pots.  One student asked to have a third helping!
Bro. Ronald Davis did a great job again this year at delivering the message at the senior's Baccalaureate service this past Sunday, May 22.  I believe this is the 5th year he has been chosen to speak for the seniors' special service.
This is the first year that Miller Grove has had a "Senior Walk" for the graduating class.  I saw part of a video on their walk around campus and it was good to see our students supporting each other.  The class, dressed in their caps and gowns, walked around the cafeteria, through the elementary students who were cheering for them and handing them cards of well wishes.  And that folks, is how it is where I come from – we support each other.
Happy Birthday to Denise (White) Jamison, Cara Ford, & Bettie Garrett on May 26; Steven Mayfield on May 27; Ryan Stracener on May 28; Kathy Lennon, Justin Scott & Jay Lynn Southerland on May 29; Andy Rubarts & Bobby Middleton on May 30; Lewis Ruseell, Jennifer (Hayes) Evans & Dakota Hrabal on Jun. 2; and Kevin McDonald & LaQuita (Burns) Brantley on Jun. 3.
Happy 39th Anniversary to Jackie & Lisa (Renshaw) Oler on Jun. 3.  Stephen and Fran Sparks will celebrate 35 years of marriage on Jun. 1.
So far, two of the Miller Grove graduations have been successful.  Thursday, May 26, was Kindergarten Graduation and Junior High Graduation.  Kindergarteners received their diplomas in a ceremony that was conducted within the cafeteria at 9 a.m. that morning.  Principal Jaime Fox welcomed everyone and read a poem that Mrs. Beaver had selected for the day.  The students, in groups of 4, sang songs that they were taught this year.  The Pledge of Allegiance was also recited and awards given out to recognize individual personality traits of the students.  The program concluded with a slide-show of the graduates throughout their year in Kindergarten.  Actually, I had almost forgot that my little cousin, Amelia Stuckey, was in Kindergarten this year and I was glad that I got to be there to see her graduate.
Junior High Graduation was held in the new gym at 7 p.m.  Principal Billingsley gave the address to the soon-to-be High School students.  Several of the students had parts in the commencement exercises.  Alexus Sallee gave her valedictory address and Chandra Lee, the salutatorian, also spoke to the crowd.  Perla Tovar and Regina Lopez gave the invocation and benediction to open and close the graduation.  Garret Ford and Eli Cummings introduced the speaker and thanked everyone for come out to show their support of their class.  I was honored by being able to hand my little cousin Eli his diploma and congratulate him as an in-coming freshman.
Gardens in the community are looking good right now.  A little rain wouldn't hurt them at all.  I noticed Patsy Yates garden the other day and it is looking as perfect as always.  Her brother-in-law, Clinton Lennon, keeps it tilled and manicured all of the time.
The folks working on installing the pipeline across the community are still at work.  They have the pipe laid out in most places and I'm sure they will be ready to start the installation within the next week or so.
I hope everyone has a safe and fun Memorial Day!
As you travel the highways and byways don't forget that all roads lead back home and back to Miller Grove. Please send me any newsworthy information. My email address is [email protected].