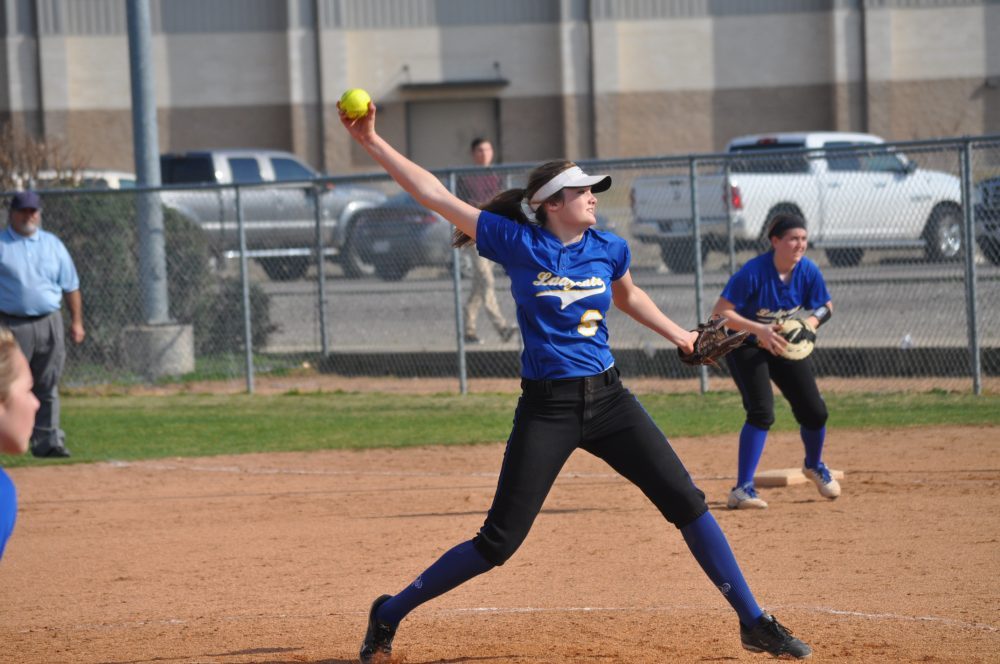 Lady Cats Softball Coach David Carrillo gave a scouting report Wednesday morning on Mansfield Legacy, who the Lady Cats will face Thursday and Friday in a best two out of three regional quarterfinal series at Royse City. Game 1 is Thursday at 7 p.m. Game 2 is Friday at 6 p.m. with game 3 to follow, if necessary.
Coach Carrillo says the Lady Broncos are a good solid team with strong hitters throughout their batting order. He says they use two or three pitchers but their main hurler is a lefthander. He says she throws in the upper 50's or lower 60's. Coach Carrillo says she will try to throw inside to right handed hitters using her curve ball. She stays outside with her drop ball. He says she has good speed, doesn't change speeds much but he adds her ball moves really well. Coach Carrillo says left handed pitchers are somewhat rare in fast pitch softball and the Lady Cats have not seen many this year.
Perhaps the main Legacy offensive threat is a senior catcher, committed to UTA, who is a big home run threat. She hit three against Mt. Pleasant in their last series. Coach Carrillo says he is also impressed with a very fast player who bats ninth. She is committed to Arkansas-Pine Bluff. Coach Carrillo says when she gets on, she runs the bases well.
He says his team knows they will be challenged but they are playing with confidence and are thankful to still be playing. Coach Carrillo says he is stressing to his team that they are one of sixteen teams in the regional to still be playing. He adds the Lady Cats have already played or scrimmaged four of those teams and they did well against them.