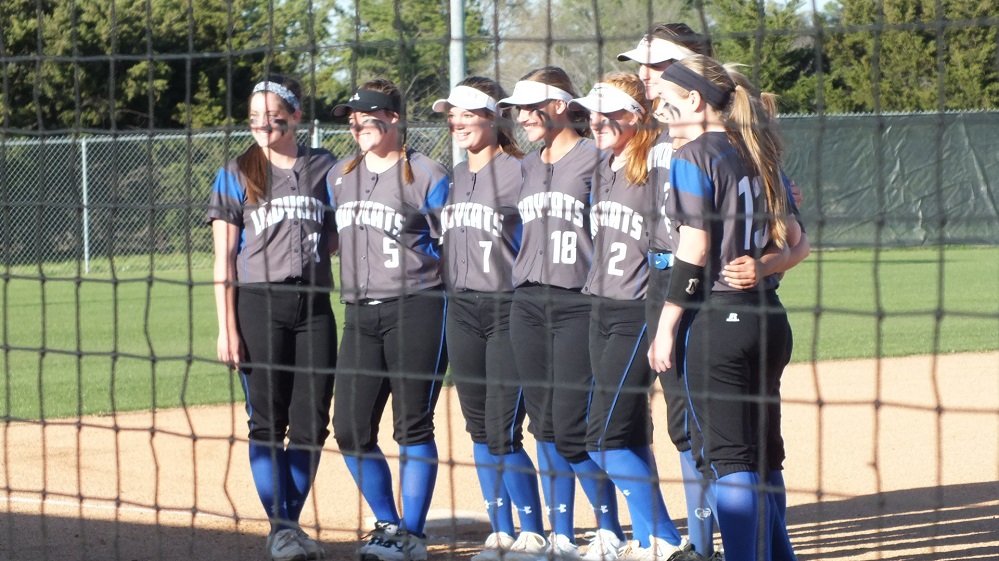 For the third straight playoff game, the Lady Cats' softball team fell behind but rallied to win. The Lady Cats defeated Waxahachie, 14-4 at North Forney Saturday night. The game, stopped in the bottom of the sixth inning due to the ten-run rule, was a winner-take-all one game Area contest.
The Lady Indians jumped out to a 1-0 lead in the top of the first using two singles and a Lady Cat error. Waxahachie added two more second inning runs utilizing a double, a sacrifice, an error and a single. The deficit grew to 4-0 in the top of the third as the Lady Indians got one more run using a walk and two singles.
After a slow offensive start, the Lady Cats exploded for nine runs on nine hits and three Waxahachie errors in the bottom of the third. Jaye Doughtie got things going with a one-out double. She scored on an Alyssa Abron single and a Lady Indian error. After Hannah Crowson singled, Brinklee Driver drove home Abron with a single. Kristen Allen then blasted a three run home run also driving in Crowson and Driver. The Lady Cats led 5-4 but they were far from finished in the inning. Molly Johnston doubled and Macee Hollins pinch ran for her. Sadie Stroud walked. Kelsey Wallace doubled driving home Hollins. Stroud scored on an error. Doughtie's single, her second hit in the inning, scored Wallace. Abron knocked in Doughtie with a single. The Lady Cats led 9-4 after three innings.
The Lady Cats increased their lead to 10-4 with a single run in the bottom of the fourth on a Driver double, Allen single and an RBI single by Stroud. The Lady Cats extended their lead to 13-3 with three more runs in the bottom of the fifth. Doughtie and Abron walked. Crowson's single drove in Doughtie. Allen's sacrifice fly scored Abron. Sarah Womack's single plated Crowson. The Lady Cats ended the contest with a single run in the bottom of the sixth with two outs as Abron's single drove home Stroud who had opened the inning with a double. The Lady Cats pounded out 18 hits.
Bailey Haggerty got a third straight win in relief for the Lady Cats. She entered the game with the Lady Cats down 3-0 with the bases loaded and no one out in the second inning. Thanks to a double play, Haggerty escaped the inning with no further damage. Haggerty pitched a total of five innings allowing seven hits but just a single run.
The Lady Cats will now face Mansfield Legacy at Royce City Thursday night at 7 and Friday at 6 p.m. in a best of three series in a regional quarterfinal match. If needed, game three will follow the second game Friday night.