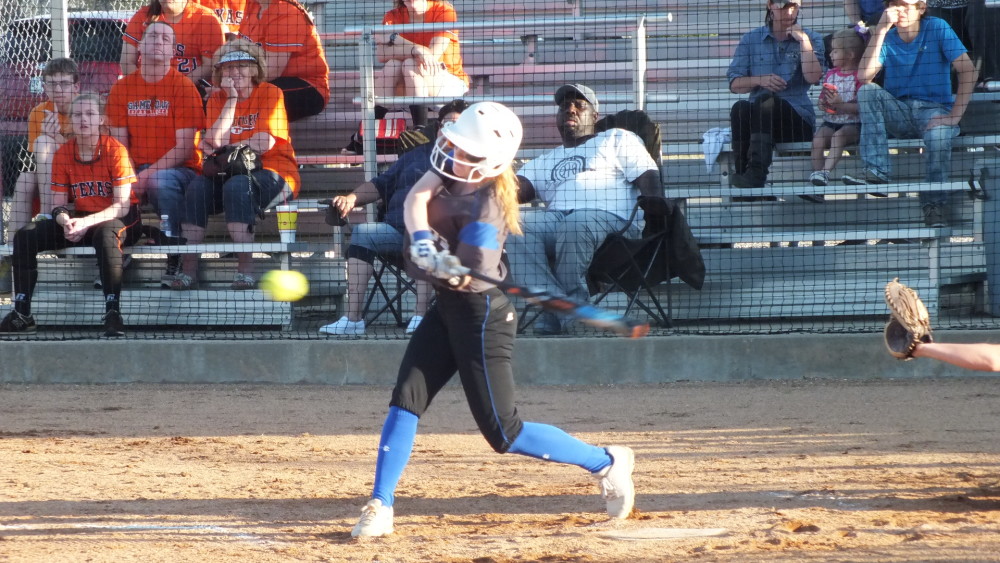 The never-give-up Lady Cats' softball team fell behind big for the second straight playoff game but again rallied to win their second straight and the bi-district series against Corsicana.
On Saturday, at North Forney, the Lady Cats actually went out in front with a single run in the top of the first. Brinklee Driver walked and Kristen Allen doubled before Sarah Womack drove in a run with a single. The wheels fell off for the Lady Cats in the bottom of the second as Corsicana scored six runs. The Tigers took the lead with a single and a walk and a dropped fly ball that allowed two runs to score. Four more runs came home on a double, single, double and an infield error.
Down 6-1, the Lady Cats began to come back. In the top of the third, Kristen Allen's RBI single scored Hannah Crowson making it 6-2. In the fourth, Jaye Doughtie's double scored Kelsey Wallace who had singled and it was 6-3. The Lady Cats tied it up 6-6 with three more runs in the top of the sixth. Sadie Stroud's single drove home Womack who had singled. Wallace's ground out scored Macee Hollins who ran for Molly Johnston who had doubled. Doughtie's sacrifice fly plated the tying run scored by Stroud. All of that set up the game's most dramatic moment. Driver clobbered a pitch over the center field wall in the top of the seventh. When Bailey Haggerty retired the Tigers in the bottom of the seventh, the Lady Cats won the game 7-6 and the series two comebacks to zero.
Haggerty again got the pitching win throwing five innings of scoreless relief allowing five hits and striking out three.
The Lady Cats will face Waxahachie next in an Area matchup. The two teams will play a one-game winner take all contest next Saturday at 6 p.m. back at North Forney.