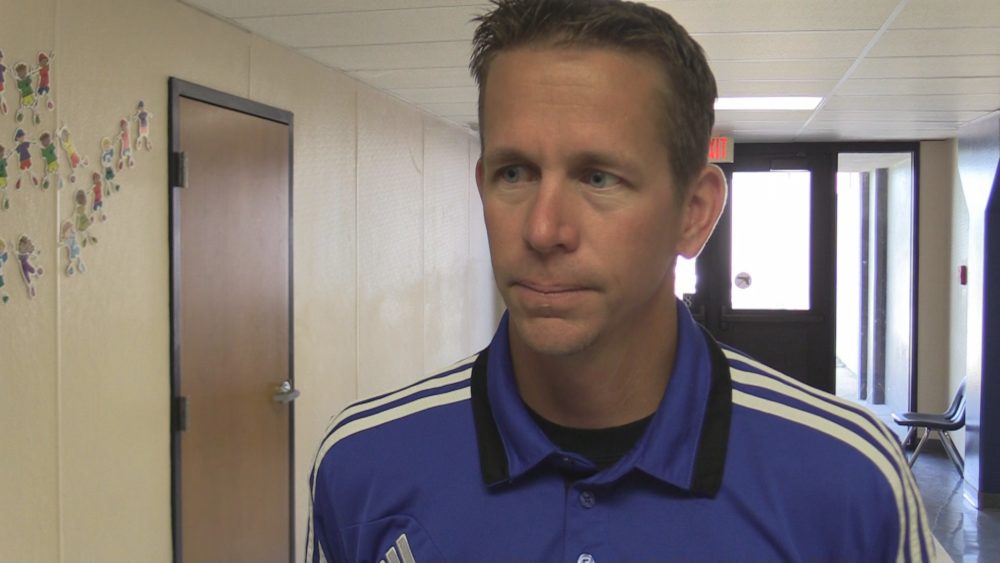 Thursday night it was announced at the athletic banquet that longtime Wildcats Soccer Coach Andy Holt was leaving. After fourteen years as Wildcats head soccer coach, Holt has accepted the head coaching job at soccer powerhouse Frisco Wakeland. Wakeland has been to the state tournament three times during the past seven years. They won the state championship in 2010 and they lost in the state final game twice including this past season. Coach Holt calls Frisco a Soccer Mecca.
He says the decision is bittersweet. After all, Sulphur Springs is Coach Holt's hometown. He says it's all he's known as a head coach. Coach Holt admits everyone has a list of dream jobs to which you can't say no. Frisco Wakeland is on his list.
For the past three seasons, Wakeland knocked Mesquite Poteet out of the playoffs. Poteet is coached by Holt's former assistant and brother-in-law Colby Peak. Coach Holt says he wants to continue the tradition of getting the best of Poteet and good friend Coach Peak.
Coach Holt says he got emotional as he told his Wildcats' players that he was leaving. He predicts that the Wildcats will be good next year. He feels his assistant Nick Wiggins would make a fine head coach but he says he'll leave the hiring of his replacement to Athletic Director Greg Owens.