Local gas prices have increased during the past four weeks following a national trend. Memorial Day weekend marks the beginning of summer roadtrips and vacation time for many. In Texas driving distances is as natural as breathing. Americans drove 273.4 billion miles in March. That's up 5% from the same month last year. A total of 746 billon miles have been driven in the first 3 months of this year. As of Friday, gas prices across the nation averaged $2.33 per gallon. This is the highest price average since the summer of 2009. The average price per gallon increased nearly 25-cents in the last four weeks.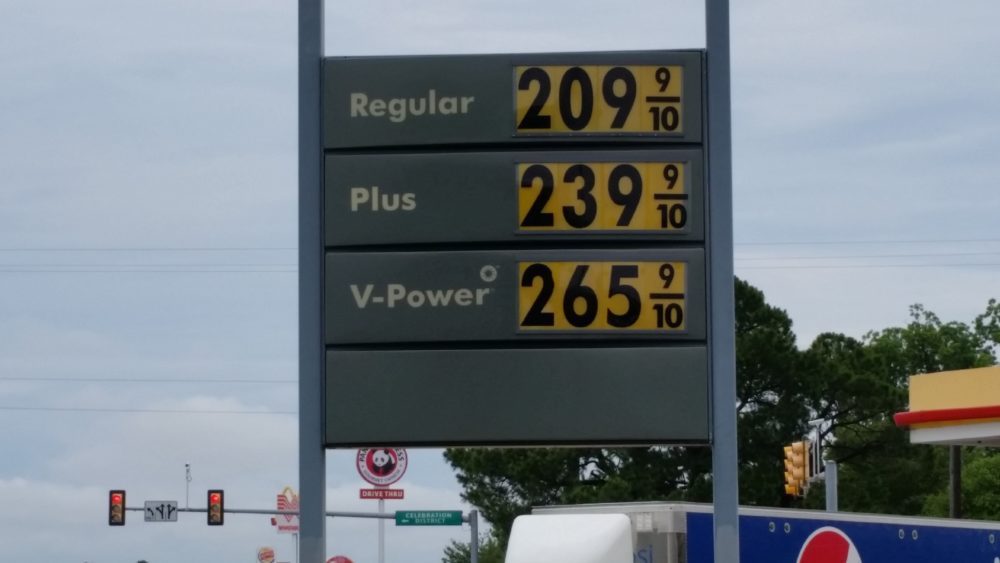 The primary cause of the increase is due to a rise in crude oil prices thanks in part to a weaker U S dollar. West Texas Intermediate crude ended trading Friday at $39.44 per barrel. Even with more miles driven in the past two years, thanks to milder winter and other factors, the supply of gasoline seems ready for an upward surge in driving. U S gasoline usage has fallen due to rising fuel efficiency standards in vehicles.
Gas prices in Sulphur Springs, Como and Birthright are found to range between $2.09 and $2.15 per gallon at local pumps. In Cumby, gas is $2.19 and between $2.17 and $2.29 in Cooper. Commerce and Winnsboro prices are at $2.19 per gallon.