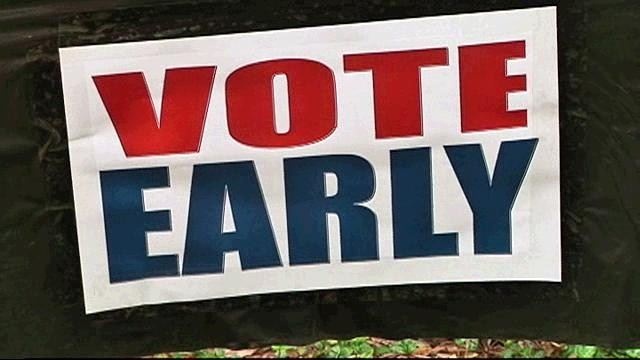 Texas voters return to the polls May 24th to cast ballots in run-off elections. In Hopkins County, a run-off for Commissioners Precinct 1 will determine not only the Republican nominee for the place but also the ultimate winner. No democrat has filed. Also on the Republican ballot will be District 9 for the Texas Education Board. Early voting begins Monday, May 16th until Friday, May 20th, 8 a.m. until 5 p.m. each day at the Sulphur Springs ISD Administration Building Conference Room.
The run-off election will continue to tie the voter to the party in which they voted in the primary. One cannot cross over from Democrat to Republican or Republican to Democrat in the primary run-off. General Elections are open for cross over votes. However, in one local run-off election the May 24th vote will settle the matter.
Locally, Maci Mattison Newsom and Mickey Barker are seeking the commissioner's seat. Precinct 1 voters will focus not only on the administrative work of the commissioner and their work as a member of Commissioners' Court, the governing body for budgets, etc. in the county, they, especially rural voters, will also be taking a hard look at the care of county roads. Precinct 1 had been hard hit by flooding roadways thanks to unprecedented rainfall during the previous 14 months. Precinct 1 is the recipient of the larger amount of FEMA funds granted the county for road repair. Not only overseeing the funds but also fixing the roads will be in the forethought of voters.
Those living in the city of Sulphur Springs may not be as well versed in the conditions of county roads in the precinct as are their rural neighbors. However, the road situation has been well publicized and could easily influence of all voters.
One of the state contests centers on the State Board of Education, District 9. Keven Ellis, 45, Lufkin ISD School Board President, and Mary Lou Bruner, 69, a retired teacher are seeking the seat. The state board sets curriculum standards and approves textbooks for 5.2 million Texas school children. The Dallas Morning News endorsed Ellis earlier this week.
In endorsing Ellis, who calls himself a conservative Republican, the Morning News pointed to his work on the Lufkin board and his youngest son is a high school student. They also highlighted his desire to empower local districts to meet community needs.
Bruner on the other hand is described as on who has a pattern of absurdity including the idea that the Democratic Party had President John F. Kennedy killed.
Sulphur Springs Superintendent of Schools, Mike Lamb, supports Ellis. Lamb says Ellis is "…well in tuned to issues of schools today…" Lamb listened to dialog given by Bruner at a Region 7 meeting and says her ideas "…do not fit issues schools today." Lamb said, "Ellis is better for us."