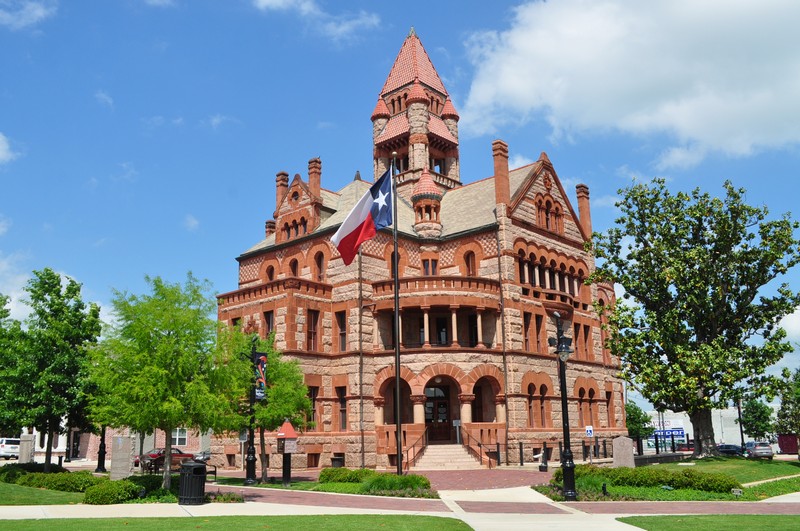 During their Monday, May 9, 2016, regular meeting, Hopkins County Commissioners Court voted to agree to a $315,000 state grant for repair of specific roadways that were damaged or destroyed in flooding that occurred in December, 2015. The state grant will be utilized along with funds from the Federal Emergency Management Agency in making repairs. The county received state grant funds earlier in 2015 for summer flood damage and recently received a FEMA grant for that event. They await FEMA's decisions regarding the December flooding.
Judge Robert Newsom said that commissioners are planning to begin investing the state grant in their work as soon as weather permits. Continued rainfall in recent days has not allowed the soil to dry properly for the work that must be accomplished. The state grant will be divided between each of the four county precincts.
The court also decided to go forward with an employment with Mabry Law Firm of Waco to pursue funds set aside by Volkswagen for fines related to air pollution. Judge Newsom said that other counties in the area have signed on with the law suit as well. There is no cost to the county should no funds be received, according to Newsom. He told KSST News that although there are not that many Volkswagens vehicles in the county; many pass through the length of the county on Interstate 30.
In work session Monday, Commissioners' Court met with volunteer and paid firemen in the county. It has been discovered that some firefighting equipment, especially for the paid firemen, is not in good repair. The need was discovered as a new interim fire chief began his work for the county. Judge Newsom stated that commissioners not only met with the firemen during a morning work session but would continue the work session into the afternoon seeking solutions to the issues noted.