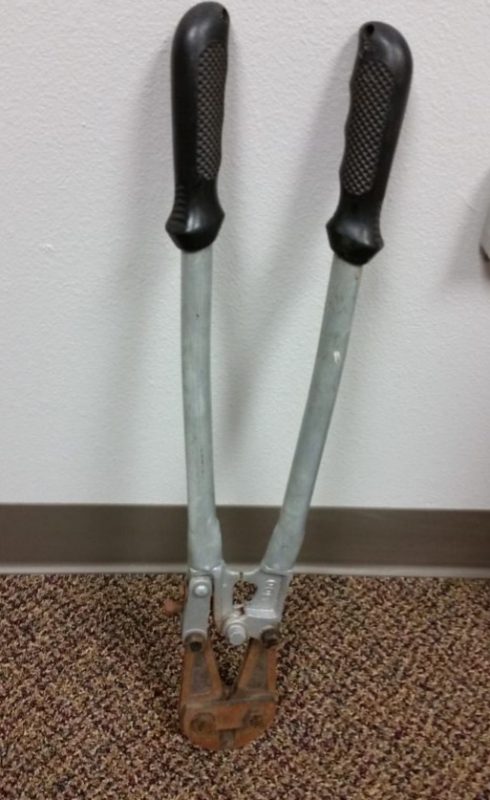 A group of juveniles are suspected in a series of incidents that took place in Hopkins and Wood Counties. The suspects broke into a barn and stole a pair of bolt cutters that were used to gain access to a residence and other buildings vandalized.
At one home, just across the Hopkins County line in Wood County, the suspects gained access to the property and two story brick home using the bolt cutters. At the property, they used paint on the outside brick to leave lettering and painting an unseemly mural on the side of the home. Next they went upstairs and threw cans of paint onto the patio area below.
Hopkins County investigators have identified potential suspects by checking the soles of their shoes for irregular paint that matched the paint used in the incident, according to reports.