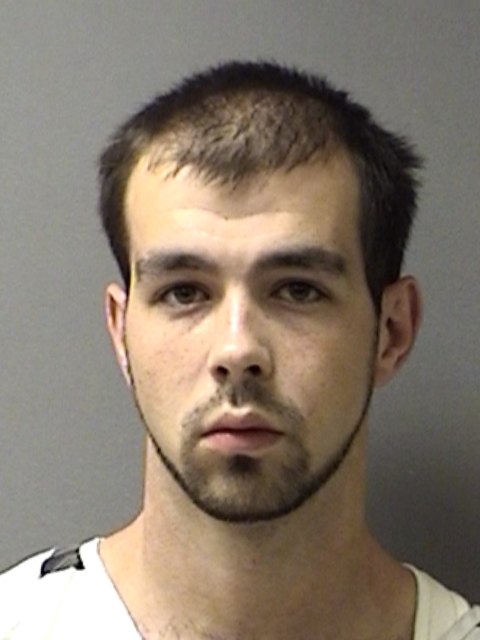 Robert Jay Aaron, 27, was arrested Wednesday night for Assault and Family Violence and Injury to a Child. Both of the charges are third degree felonies.
Hopkins County Sheriff's Deputies responded to a call from a third party complainant in reference to a possible assault at an FM 3505 residence in Hopkins County. Upon arrival, deputies observed the other party involved sitting with her child in a vehicle outside the residence. Both the female and the child were found crying.
While being questioned by deputies, the woman advised that she and Aaron had been involved in an ongoing argument and that she and the child had been kicked out of the residence. The woman stated that Aaron choked and hit her. Deputies observed red markings on the woman's neck that supported the claims, but the mother stated that she did not want medical attention.
The woman stated that she was holding her child when Aaron pushed her against a wall and that the child had been complaining that her right arm had been hurting. An examination of the child showed that her arm from the elbow to the shoulder was red and swelling had occurred.
When deputies made contact with Aaron he admitted to choking the female, but stated that she had struck him first. Aaron was then transported to the Hopkins County Jail and placed on $20,000 total bond: $10,000 for third degree felony Injury to a Child and $10,000 for third degree felony Assault and Family Violence by Impeding Breath.