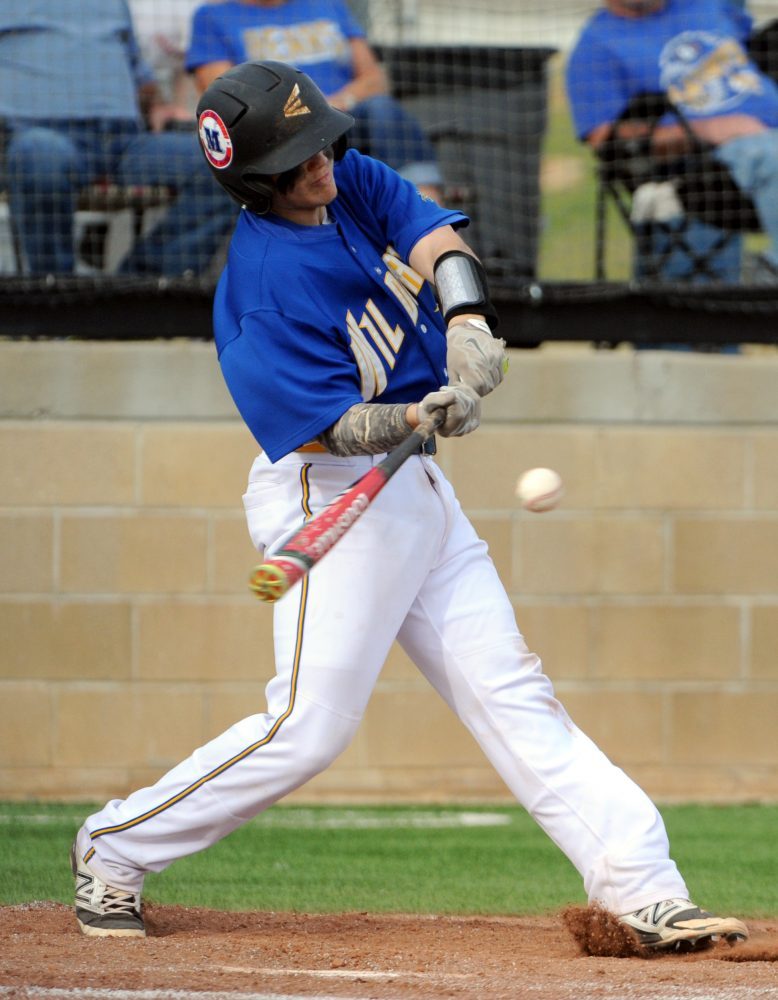 The Wildcats' baseball team soundly defeated Pine Tree, 12-1 Friday night on the road. The game was halted after five innings due to the ten-run rule.
Wildcats pitcher Ryan Humphries pitched all five innings allowing only one run and four hits. It was his second straight strong outing. He threw a two hit shut out against Greenville last Friday. The Wildcats offense produced ten runs and eight hits in a second inning where 14 batters came to the plate. Triston McCormack and Michael Arnold opened with singles and Easton Silman drove home a run with a double. Tyler Follis had an RBI single. Gavin Millsap singled. Mason Buck walked. After a Pirate pitching change, Humphries blasted a double that drove home three runs. Cole Cooper had an RBI single. McCormack walked, Silman got on on an error. Follis then drove home three runs with a triple. Pine Tree scored their lone run on three hits in the bottom of the second to make it a 10-1 game. In the top of the third, the Wildcats scored the game's final two runs as Heston Golightly tripled to drive in Cooper who had walked. Golightly scored on a wild pitch.
The win improved the Wildcats district record to 5-6. They have won three of four in the second half. Their season record improved to 8-11-1. The Wildcats have a crucial game with Hallsville Saturday at 2 p.m. at Eagle Stadium. Tyler Follis is expected to pitch for the Wildcats.