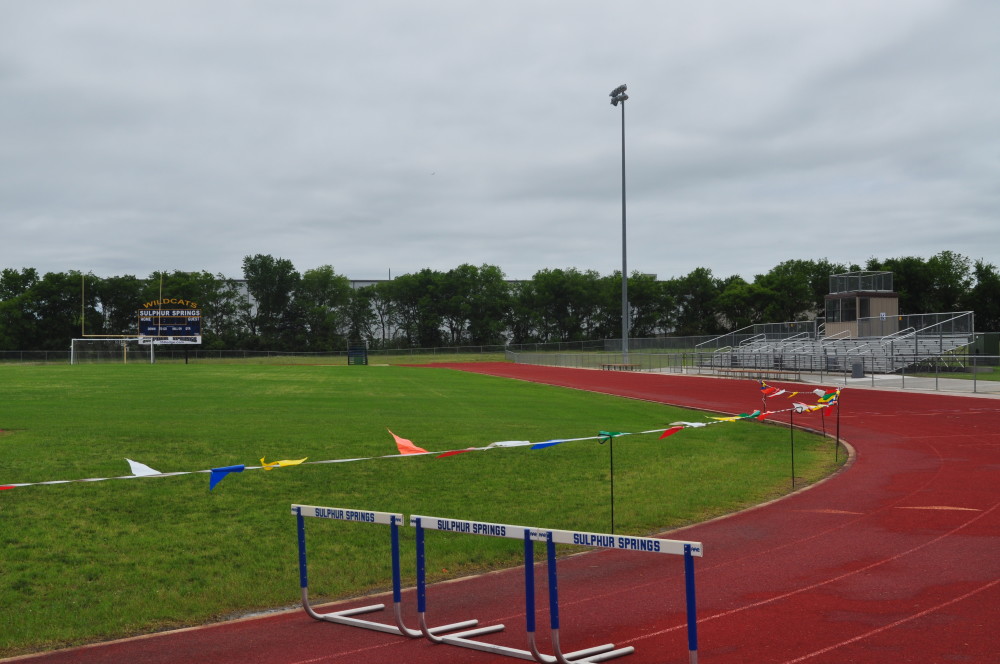 Wildcats' distance runner Jacob Gatewood qualified for an area meet next week by finishing second in both the 1600-meter run and the 3200-meter run at the district meet in Pine Tree on Wednesday and Thursday. Gatewood will be joined by the Wildcats new 4 X 100-meter relay team that finished fourth. The team is made up of Lawrence Worth, Bubba Hall, Ryan Humphries and Jaylon Hawkins.
Several Wildcats' athletes qualified as alternates to the area meet. Josh Thompson was fifth in the discus and Derrick Weeks was sixth. Ryan Humphries missed out on fourth place by 1-hundredth of a second in the 300-meter hurdles even though he ran a personal best of 40.07. The Wildcats 4 X 400 relay team of Will Fain, Bubba Hall, Lawrence Worth and Ryan Humphries also earned alternate status.
The Wildcats finished seventh in district as a team. The area meet will be at Whitehouse on April 21.