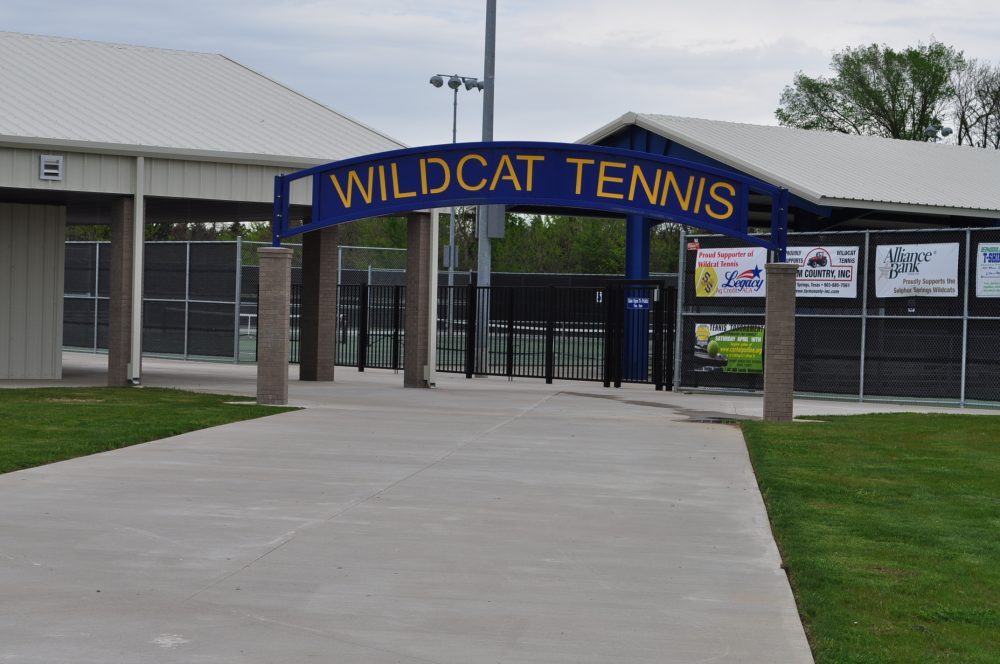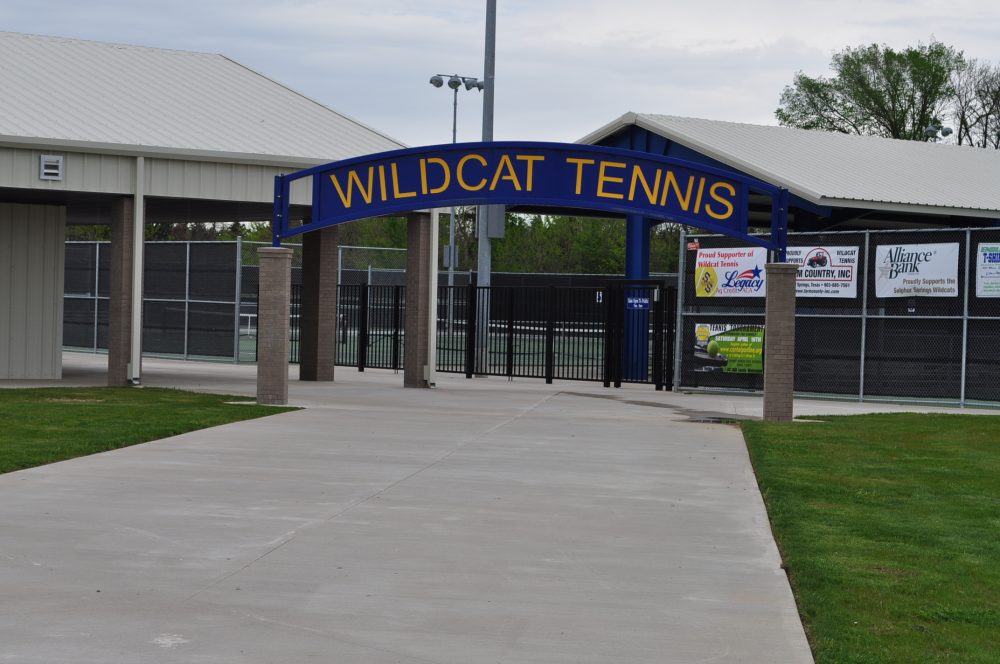 The Wildcats' tennis team did not have anyone qualify for the regional tournament at the district tennis tournament Tuesday and Wednesday in Texarkana. Wildcats Tennis Coach Tony Martinez said all his teams and players lost in the first round with the exception of the boys doubles team of Harrison Harbin and Blaine Flemens who defeated a Pine Tree team. Harbin and Flemens lost in the second round to a Texas High duo that ended up finishing second to a Longview team. The Wildcats did have success in the consolation bracket. The boys doubles team of Chase Crouch and Joey Gatewood took first place in consolation over a Pine Tree team, 8-3. In girls' singles, it was an all-Sulphur Springs match up in the consolation finals. Karolina Espinoza defeated teammate Brynn Offutt, 8-4. Two Wildcats' boys singles players, Jesse Allen and Andrew Sant both won three consolation matches before bowing out in the consolation semi-finals to Pine Tree players.
The JV district tournament took place Monday in Longview and Coach Martinez said a freshman got a big victory. Corbin Philo finished second in boys singles in the tournament. One of his victories was against a Texas High player.
The Wildcats' tennis team will lose no one to graduation. There are no seniors on the roster. Coach Martinez has already turned his thoughts to next year. Some of his players will participate in a Pro-Am event in May. Coach Martinez said he is already looking forward to Team Tennis competition in the fall.