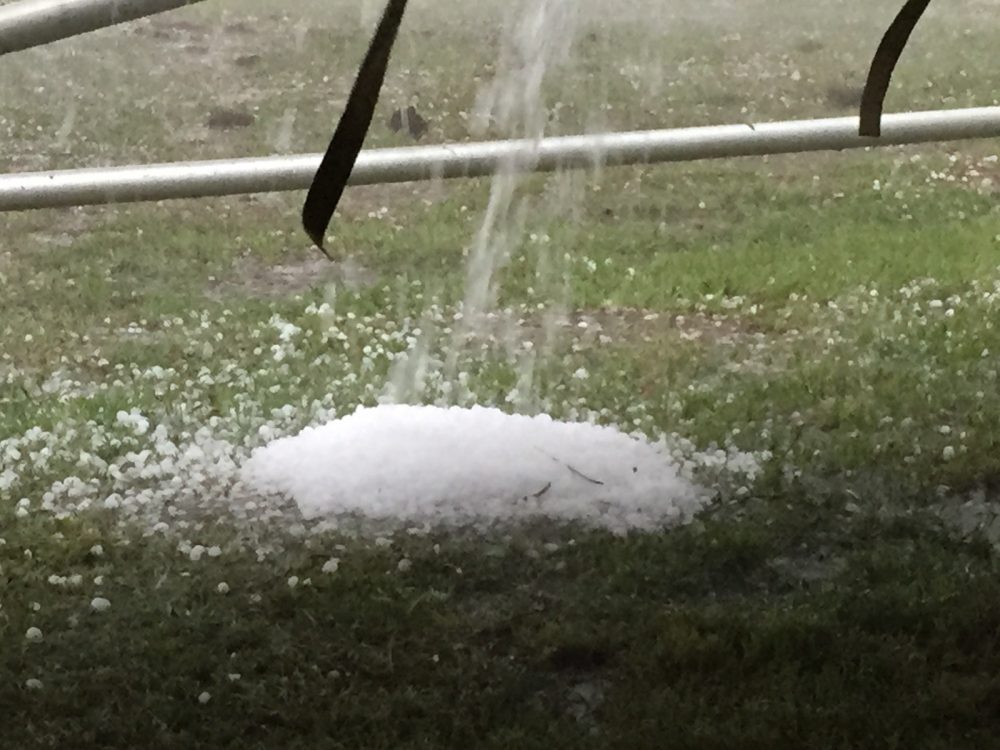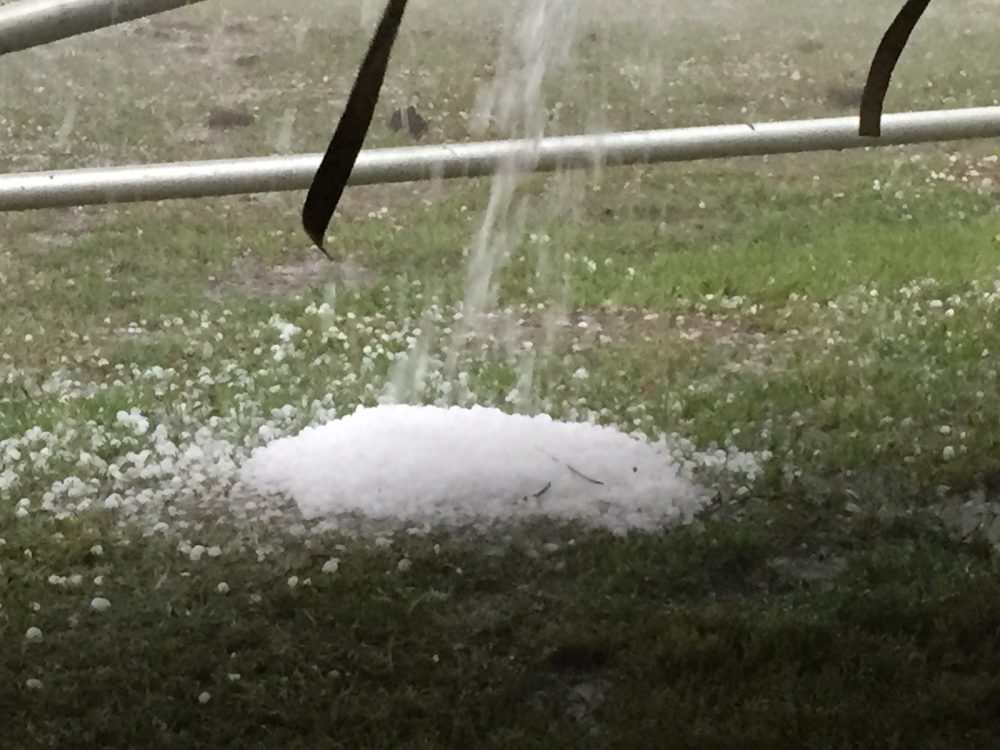 In recent weeks, KSST has been asked to assist listeners with dates of hail storms in their communities. The listeners have desired the information to assist with insurance claims regarding damage to the roof of their home and/or an outbuilding. Although we are happy to assist when possible, here are some specific steps you might want to remember should a hail storm damage your roof.
Your personal safety and preparation is the key to a less stressful experience if your roof is damaged by a severe storm. If your roof is severely damaged by hail or wind damage, there are specific steps you may wish to consider as you seek to repair or have the roof repaired.
Care should be taken when attempting emergency repairs and should often be left to the experts. Proper tools to do the work, materials used, and experience are important when doing roof repair.
However, one should also consider who will do the repair. The proper contractor should be chosen. One should interview more than one contractor. Questions to ask include the location of business, do they carry liability and worker's comp insurance, can they provide references, do they have credentials that identify them as having been trained in storm damage repair, and are they licensed with the state (is the state does license roofing companies). You can also find the status of various contractors at Texas Department of Licensing and Regulation.
Before hiring the contractor, prepare for your insurance adjuster's visit. Take photos and notes on the damage to your home. Use this to compare to the insurance company's findings. Check outside for blown off shingles, damaged gutters, and large branches that may have fallen onto the house. If you can safely access your attic, examine the underside of the roof for damage or leaks. Check your policy to ascertain if your insurance company requires specific materials to be used in the repair process.