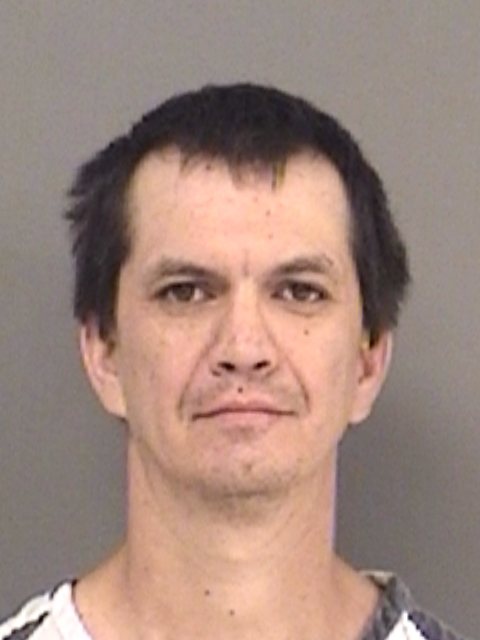 A short-lived vehicle chase on Highway 11 in Como, Texas resulted in an arrest on Wednesday afternoon. Oscar Garcia, Jr., 37, of Sulphur Springs was arrested on multiple warrants as well as for Evading Arrest and Detention with a Vehicle.
Hopkins County Sheriff's Officers responded to a call in Como involving a subject threatening another person. While in the area, Sergeant Sheets located a maroon Ford F-150 in the parking lot of the Dollar General store. Garcia, who was known to have warrants for theft and unlawful possession of firearms, was sitting in the driver's seat.
According to arrest reports, Sgt. Sheets attempted to block Garcia's vehicle with his patrol unit. Garcia then fled the scene in his vehicle causing his truck to collide with the patrol unit. The fleeing vehicle headed east on Highway 11 for a short distance before executing a U-turn to avoid a school bus that was actively unloading students at a residence on the highway.
While heading west toward Sulphur Springs on the highway, Garcia's vehicle broke down in front of the Crystal Feed Mill in Como. Garcia exited the vehicle and refused several orders for him to get on the ground. A taser was deployed missing the target. Garcia then complied with Sgt. Sheets' orders by getting face down on the ground before being placed into custody.
During the inventory of Garcia's vehicle, a glass pipe commonly used to smoke methamphetamine was found. Sgt. Sheets then transported Garcia to the Hopkins County Jail where he now awaits a magistrate's hearing for previous warrants of Theft of a Firearm and Unlawful Possession of a Firearm by a Felon as well as the current charge of Evading Arrest and Detention with a Vehicle.