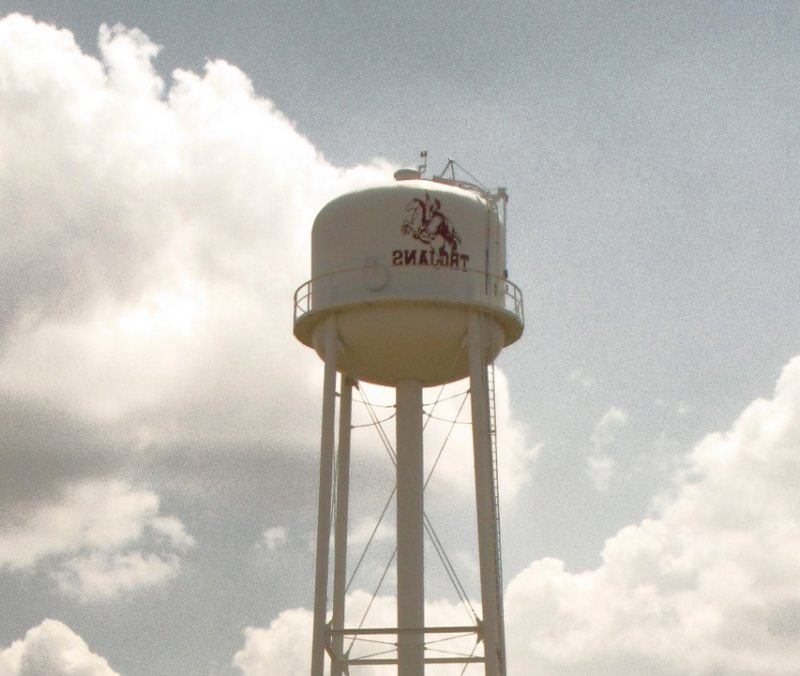 In Hopkins County sports news, the Cumby Trojans won a thrilling baseball game at Sulphur Bluff last Friday. The Bears actually led 5-4 after five innings and 8-7 after six. The Trojans then scored four big runs in the top of the seventh to take an 11-8 lead. Sulphur Bluff got one run in the bottom of the seventh but came up short 11-9. The Bears actually outhit the Trojans 12 to 11. Cumby's Elmer Rodriguez pitched the last two and a third innings and got the pitching win.
The Sulphur Bluff Bears and Lady Bears competed at an Area Track Meet in Mt. Pleasant recently. Five Bears and one Lady Bear qualified for Regional. Makayla Covington qualified for triple jump with a third place finish and in pole vault with a first place win. For the Bears, Thomas Coberley qualified in three events finishing second in the 400-meter run, second in the long jump and fourth in the triple jump. Ky Rochelle qualified in the 110-meter hurdles and the 300-meter hurdles finishing fourth in each event. Joe Forschee qualified in shot put with a second place effort. Ricky Davis qualified in pole vault finishing second and Ethan Brown qualified in pole vault finishing third.
Finally in softball, Sulphur Bluff defeated Como Pickton 20-9 at Como on Monday.