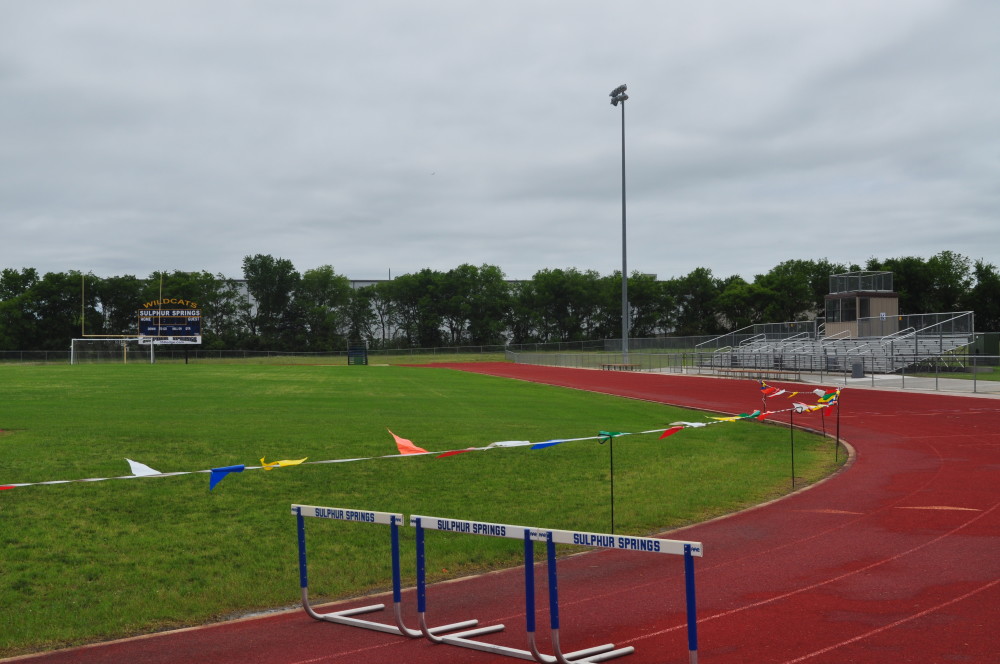 Three SSHS thin-clads will travel to the regional track meet at UT Arlington this weekend.
Wildcats Track Coach Matt Young said distance runner Jacob Gatewood had a really great couple of days at the the area track meet in Whitehouse last week. Gatewood took first in both the 3200-meter run and the 1600-meter run. Gatewood also was able to top athletes from Pine Tree and from Lufkin that he had never been able to defeat before in his high school career. In the 3200-meter run, Gatewood was right behind those two athletes when he heard Coach Andy Holt tell him, "You've got it. Go get it". Coach Young said at that point, Gatewood left everyone behind. Coach Young said Gatewood ran about 4:35 in the 1600-meters and just under ten-minutes in the 3200-meter run. Coach Young said Gatewood would need to run like never before to qualify for the state meet. The top two regional finishers will go to state. Coach Young has more modest expectations for Gatewood. He would like to see Gatewood place in the top six. Coach Young said that's the mark of a good athlete and something to be really proud of. Gatewood will run one of his races Friday and the other Saturday.
Lady Cats Track Coach Triston Abron will be taking hurdler Abbi Baier and jumper Imani Taylor to the regional meet this Friday and Saturday at UT Arlington. Baier, a freshman, took first place in both the 100-meter hurdles and the 300-meter hurdles at the area meet last week. Taylor, a sophomore, was second in the long jump. Taylor qualified for the regional meet last year in triple jump.
Coach Abron called the double win by Baier phenomenal. He said her times place Baier right in there with the other regional competitors. He said he would not be surprised if she earned her way to state. Coach Abron said Abbi has not been challenged this year in the 300-meter hurdles. That is expected to change at the regional meet. He is interested in how she will respond to that. Baier will run hurdles prelims Friday and if she qualifies, she'll run finals Saturday.
For Imani Taylor, Coach Abron said he would be working with her on building up her speed and on her explosion as she jumps. Outside of one girl from Mansfield, Coach Abron said Taylor's distance in long jumps is right there with other competitors. He added he wouldn't be surprised if Taylor earned her way to state. Imani will have prelims and long jumping finals both on Friday.