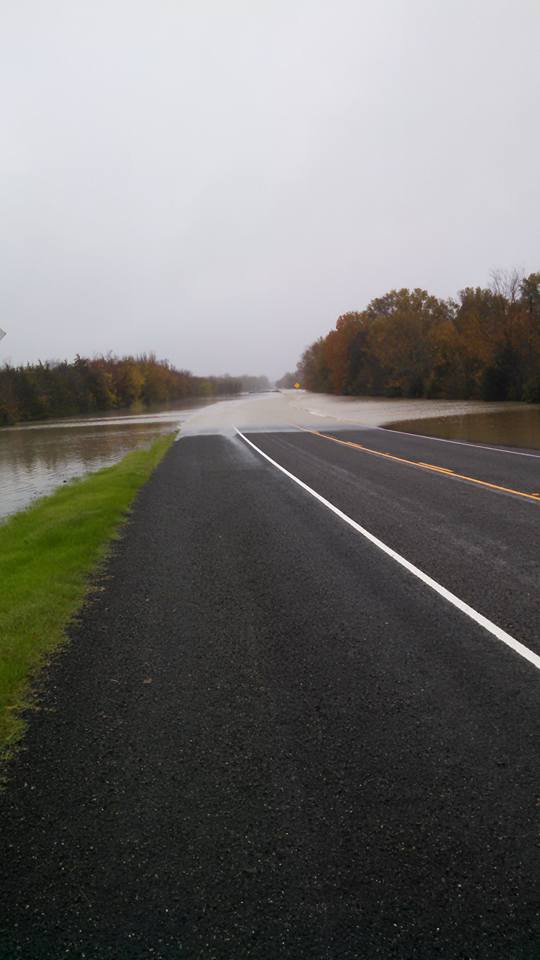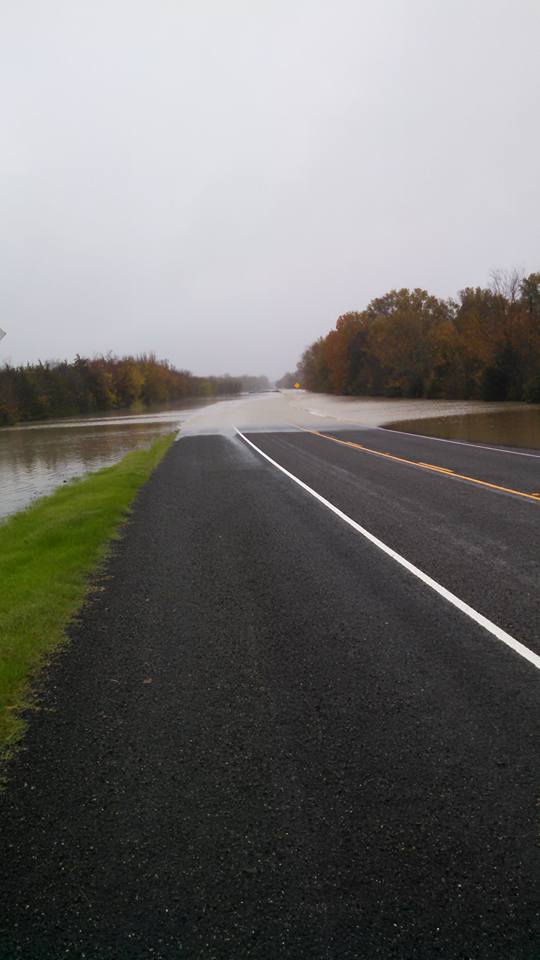 A line of thunderstorms moved through the Hopkins County area early Wednesday morning. KSST began broadcasting radar reports shortly after 2 a.m. as the first thunderstorm with a threat of hail moved across the northern segment of the county. Then at 3:07 a.m. a dangerous thunderstorm advisory was issued as high winds, small hail, and heavy rains marched across the county specifically in the Tira, Dike, Arbala, and Como areas. The City of Sulphur Springs saw gusty winds that blew small limbs from trees and heavy rainfall that created some light flooding. Lightning strikes were prolific during the storm.
A river flood warning was again issued for the Delta Hopkins areas on the banks of the South Sulphur River. That river flood warning extends until 8 p.m. Thursday. At 5:15 a.m. Wednesday the stage was 17.63 feet. Flood stage is 16.0 feet. The river will continue rising to a crest near 18 feet by Wednesday afternoon. The river should fall below flood stage Thursday morning. River flooding has occurred earlier in the week thanks to heavy rains upstream. As always, the National Weather Service warns that one not drive into flooded areas.
Thunderstorms, with a possibility of a few severe, are expected to continue through Wednesday morning as the weather system continues to move through the area making its way south and east.