Rabies…
by Jim Rogers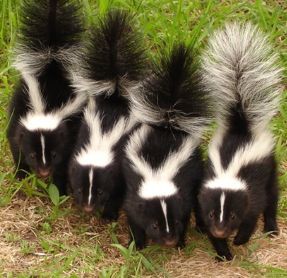 Rabies…
The word brings fear as the effect of the disease strikes warm-blooded animals, such as dogs, cats, bats, and bovine, as well as humans. Rabies is a viral disease that causes inflammation of the brain that is revealed in symptoms such as fever and tingling at the site of the exposure. That's not so bad. However, the symptoms are followed by violent actions, uncontrolled excitement, fear of water, inability to move parts of the body, confusion, and loss of consciousness, according to the World Health Organization. Once the symptoms appear, the result is almost always death. From contracting the disease to start of symptoms is usually one to three months but the time can be much shorter or longer depending on when the virus reaches the central nervous system.
Rabies spreads when an infected animal scratches or bites another animal or human. Infected saliva can transmit the virus if it comes into contact with eyes, mouth or nose. Although dogs are the most common carriers worldwide, Hopkins County faces a greater risk from skunks if one examines previous years since 2006. Thirty-six (36) findings of rabies in skunks have been reported along with three (3) cats and one (1) cow, according to the Zoonosis Control Rabies Case Summary of the Department of State Health Services. The largest number of single year cases in Hopkins County was found to be in 2007 and, 11 cases of rabies in skunk in 2009 when eight cases were reported. With the exception of Bowie and Red River Counties fewer cases reported have been reported in the 35-county area that includes Hopkins according to the summary.
As of April 1, 2016, the first quarter for the report, Texas Department of State Health Services has noted 12 potential cases of rabies in the Zoonosis Control Region, which includes Hopkins. Of the 99 animals tested, ten (10) tested positive. None were in Hopkins County. Counties that reported the 12 cases include two (2) cases in Bowie County, two (2) in Smith, and two (2) in Rusk. Those counties reporting a single case include Camp, Van Zandt, Marion, Smith, and Cherokee. The other two potential cases were included when one animal had been shot in the head, thus negating the test procedure, and one submission did not include enough to satisfactorily complete all testing, according to the First Quarter Report. Those testing positively include one (1) canine, one (1) bovine, and one (1) bat. The remainder that was positive was skunks.
State Health Services has dispensed rabies post-exposure prophylaxis to five (5) individuals this year. Three were in this region.
The State Health Services asks veterinarians, animal control officers, and others involved in bite cases to send in specimens to the Austin laboratory for assessment.