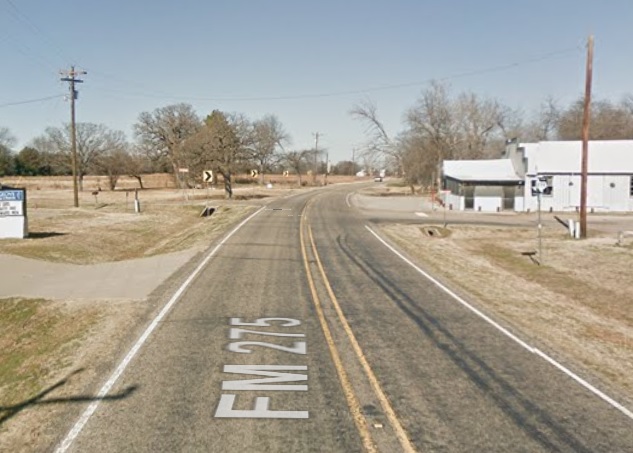 by Brandon Darrow
Busy, busy, busy – those are the three main words to describe our community during this time of year.  Little ones are in baseball and softball, school will be drawing to a close before we know it, and there are activities almost daily during the spring in and around "The Grove."
I've noticed several nice looking gardens in the area.  I know Clinton Lennon is keeping his garden weed-free.  Dwayne Wren has also planted a sizeable garden this year, too.  I haven't had a vegetable garden for the last 4 or 5 years but this year I've decided to try my hand at it again. Although, my green thumb may have turned brown over the years!
Monday was my niece Savanna's 7th birthday.  I took her to eat lunch at Dairy Queen that day – it's okay to spoil her, she's my only niece.
The next night she was "Momma Goose" in a play her school performed titled, "Getting Down with Momma Goose."  All of the students did really well.  I know their classroom teachers and music teacher were very proud of them.  They were all dressed like characters from nursery rhymes and groups of children would come to the microphone at a time to sing a song and act out a skit.
I saw Vicki Weaver on Monday, the 25th, and she seemed to be doing very well.  I haven't seen her in quite a while so we had a good time catching up.  She is enjoying her grandkids and soaking up the retired life!
Jordan and Hannah (Darty) McLarry had a baby shower for little Ella at County Line Baptist Church on Sunday, Apr. 24.  There was a large gathering there and the lady's class took the role as hostesses of the shower.  Congratulations to the parents-to-be!
Happy Birthday to Aaron Baylus & Billy Wren on May 2; Ray Sparks & Johnny Burns on May 3; Bro. Wayne Darty, Kyle Smith, Tara (Russell) Spencer, and Angela (Pitts) Gress on May 5; Dianne (Sparks) Wicks on May 6; Seth Roberts & my nephew, Brody Darrow, on May 7.
I'm sorry to report the passing of Bobby Wayne Middleton, Sr.  After an 8 month battle with lung cancer Bob is now home with The Lord.  He passed Tuesday, Apr. 26, at his residence.  He was born Nov. 15, 1935, in Point to Julian and Ruby Lee (Spencer) Middleton.  He married Ida Lavelle Woodard in Sulphur Springs on Jul. 17, 1954.  He was a dairy farmer the majority of his life.  Funeral services held Sat., Apr. 30, at 10 am at Emory Church of Christ.  Visitation from 6-8 pm on Fri., Apr. 29, at Wilson-Orwosky Funeral Home in Emory.  Survivors include his wife, Lavelle; son, Bobby Wayne Middleton, Jr. and wife Robin (Garrett) Middleton; grandchildren, Cole and Samone Middleton; great-grandson, Coleson Middleton; sisters, Doris Hall and Nora Younger; brother, J.L. Middleton; and many nieces and nephews.  He was preceded in death by his parents; brothers, Cleatus and Jack Middleton; and sister, Virginia Pritchett.
MG Cemetery's Memorial Day will be held Saturday, May 7, at Miller Grove United Methodist Church.  Morning services will begin at 10:30 am with a short business meeting to follow.  Lunch will be from 12-1:00 with dinner on the grounds, weather pending.  This year Rev. Nick Lamb will be our Master of Ceremonies with Bro. Ronald Davis of Miller Grove Baptist Church delivering the message.  Janette Davis will play the piano and Lisa (Renshaw) Oler is slated to be the song leader this year.  Kim Irby will bring the special music that day.  So, anyone with a connection to the cemetery is more than welcome to come out and take part in the day's events.
Also on Saturday, May 7, the FFA Stew & Auction will take place.  Stew will be served followed by an auction as we have done for many years.  I'm sure Lewis Russell is ready to begin cooking some of his famous chicken stew.  The FFA looks for a good showing of community members that night.  The auction is the biggest fundraiser for our FFA chapter.  Lately, the Forestry team has progressed and made it to the state level of their competitions.  Good luck to our students!
As you travel the highways and byways don't forget that all roads lead back home and back to Miller Grove. Please send me any newsworthy information. My email address is [email protected].