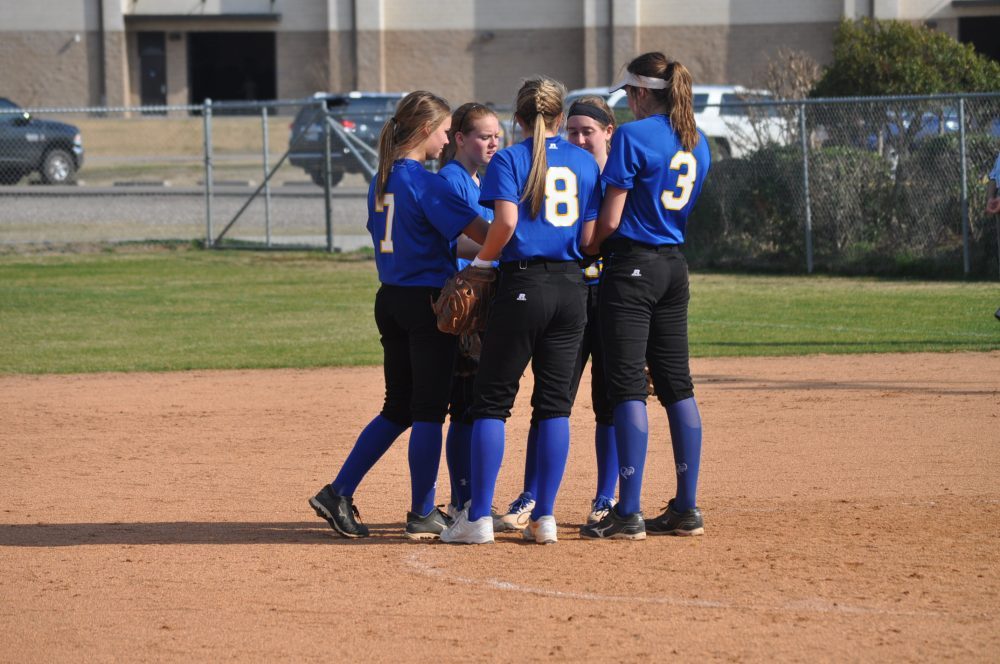 The Lady Cats' softball team fell way behind, then rallied but they could not overcome the big early deficit losing 11-8 to Mt. Pleasant Thursday evening. The game was scheduled to be at home for the Lady Cats but was moved to Mt. Pleasant because of wet conditions at Lady Cat Park.
At one point Thursday evening, the Lady Cats trailed 9-1. Lady Cats Softball Coach David Carrillo said it was rough having to make a return trip to Mt. Pleasant but he said it was necessary to get the game in. The coach said things did not go the Lady Cats way and he added they did not do the little things they needed to do to win. During the Lady Cats' comeback, they got big home runs from Brinklee Driver and Sadie Stroud.
Coach Carrillo there was no time for the Lady Cats to lick their wounds. They travel to Greenville to play a 6 p.m. contest Friday night. The Lady Cats are now 7-4 in district play. They are tied for third place with Pine Tree. Right now Pine Tree owns the tiebreaker due to their home win over the Lady Cats last month. Ironically, if Pine Tree defeats Texas High Friday night, the Lady Cats will qualify for the playoffs.