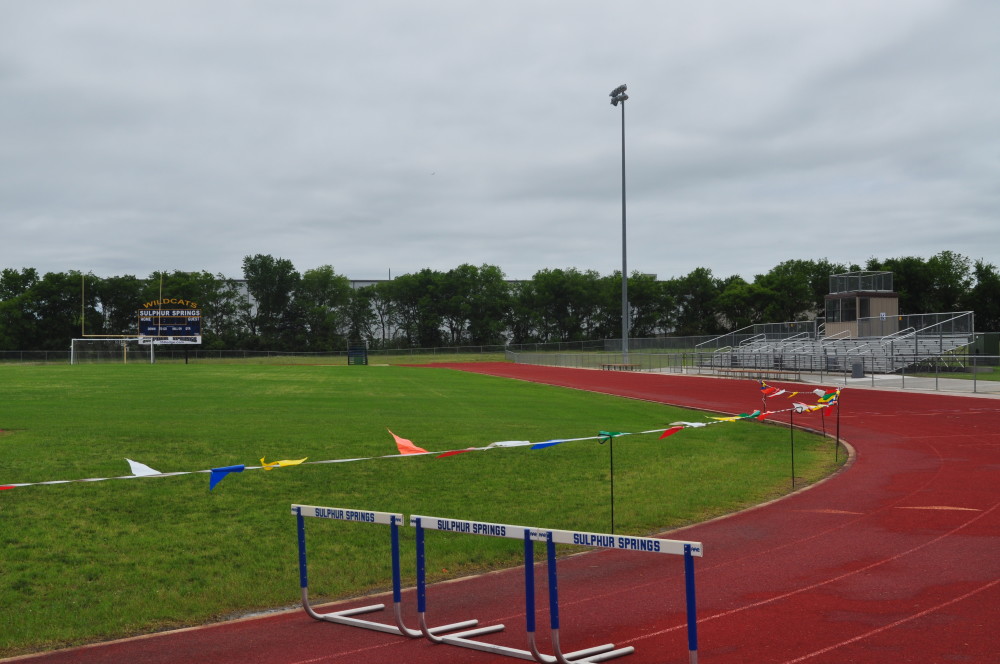 The Lady Cats Track team finished first and the Wildcats' track team finished fourth at a Mt. Pleasant meet last Friday. Both Wildcast and \ Lady Cats squad will compete in the district meet April 13-14 in Pine Tree.
Coach Matt Young said 65 points was not too bad considering the quality of the competition there.
In field events, Derrick Weeks was fourth in the discus with a throw a little shorter than his usual. Newcomer Josh Thompson threw the discus 116-feet and was fifth. Sophomore Ian Blanch was sixth in shot put with a toss over 40 feet. Bubba Hall was fifth in the long jump with a leap of 18-feet 10-inches, a little less than he's been jumping. Coby Hutchings claimed third in the pole vault with an 11-feet effort.
In running events, Jacob Gatewood continues to shine in the 1600-meter and 3200-meter runs. Coach Young said his time was a little show in the 3200-meters but it was understandable because he was not being pushed by other runners. Gatewood set a personal record of 4:37 in the 1600-meters. Peyton Vickery picked up points in both the long runs and Eli Sellers placed in the 1600-meters. Terrell Turman competed in both the 110-meter hurdles and the 300-meter hurdles but finished out of the points in both. Dallas Holt showed continued improved in the 100-meter dash but picked up no points. Will Fain finished fifth in the 400-meter run with a time of 53.1. Bubba Hall won the 200-meter run with his characteristic strong finish. The Wildcats 4X400 relay team of Fain, Hall, Lawrence Worth and Mason Cleveland ran their fastest time of the year at 3:36.
Lady Cats Track Coach Triston Abron has been looking for his team's first victory of this track season and the Lady Cats delivered with a first place finish at a Mt. Pleasant.
In field events, Ajalon Pryor was fourth in the shot put, Abbi Beggs placed in the discus. Imani Taylor was third in both the triple jump and long jump. Abbi Baier placed in the long jump.
In the 100-meter dash, N'ysa Dugan finished first with Raleigh Potts sixth. Coach Abron said Sadavia Porter should have been credited with placing in the race but was overlooked due to a discrepancy in the timing system. Brooke Williams got sixth place in the 800-meter run. In the 110-meter hurdles, Abbi Baier took first shattering the school record with a time of 15.6. Faith Hatley and Mackenzie Moore also placed. Baier also took first in the 300-meter hurdles with Hatley fourth. In the relay races, the Lady Cats 4X100 relay was second, the 4X200 relay was first and the 4X400 relay team was fourth but ran their best time of the year. The 4X100 and 4X200 relay teams will compete in a Kennedale meet Thursday.