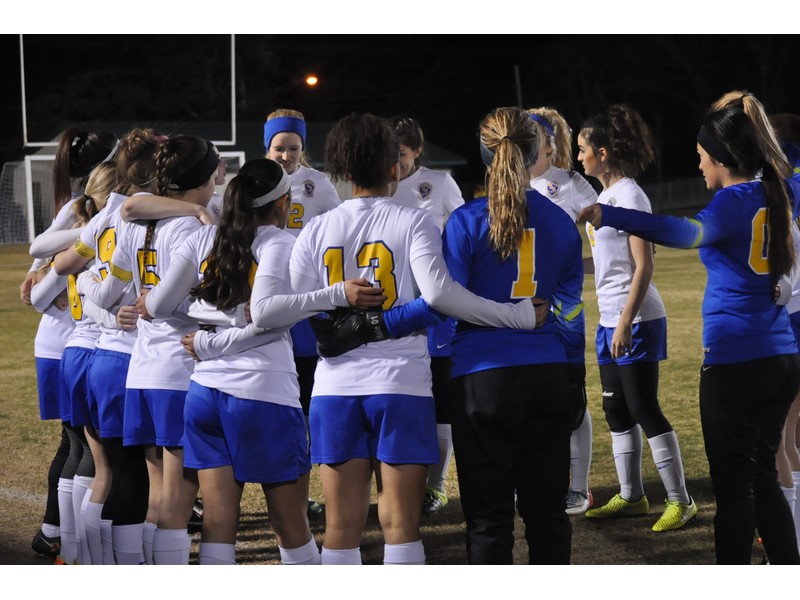 For the second straight playoff game, the Lady Cats' soccer team won in a shootout. The Lady Cats outscored Waxahachie 3 to 2 in penalty kicks to advance to a Regional Quarterfinal game against Mansfield Legacy next Monday or Tuesday. Legacy defeated Lindale, 5-0 Fridaynight.
The Lady Cats and the Lady Indians played to a 1-1 tie after regulation and overtime at Terrell Friday night. The Lady Cats Makenna Kagar scored the Lady Cats goal at 4:06 in the first half. Waxahachie tied the game at the 18:35 mark of the second half. During the shootout, the Lady Cats got penalty kick goals from Mary McMillan, Taylor Robinson and Kam Wimberly. For the second week in a row, Wimberly made the winning kick for the Lady Cats. Lady Cats goalkeeper Abbi Hale stopped two of the five Waxahachie penalty kicks and another went wide.
The Lady Cats are now 19-6-1 for the season.