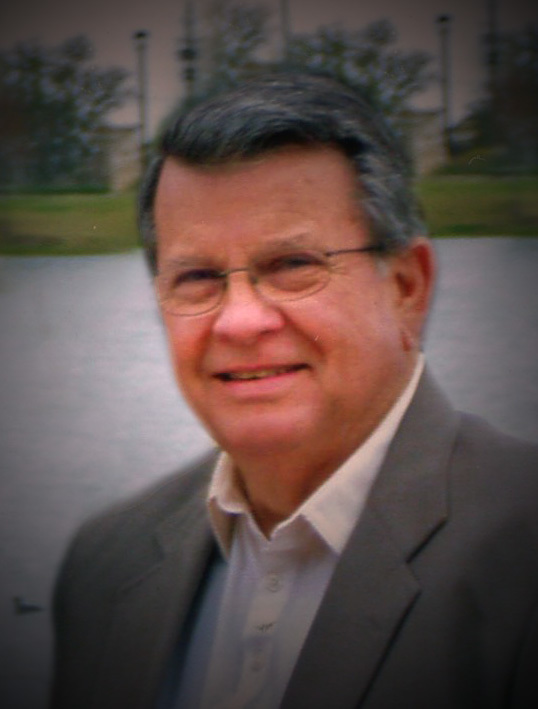 Jerry Wayne Dowse went peacefully to be with his Lord and Savior on Friday, April 15, 2016, and joined his loving family who had preceded him. He leaves behind his high school sweetheart Colleen Chadick Dowse who was his wife of 57 years, and his children, Jana Lane Dowse and Jerry Wayne Dowse, Jr. and wife Stephanie.
Jerry was born July 3, 1939, in Newsome, TX, to Iris Hill Dowse and Thomas Francis Dowse. He went to school in Newsome, Pittsburg, and then Winnsboro where enjoyed playing football, graduating in 1957. From Winnsboro he went to Texas A&M and then to Texas Tech where he was joined by Colleen. Missing A&M, they soon went back there for Jerry to finish his degree in Chemical Engineering in 1963 while Colleen worked on the campus as women could not attend A&M at that time. Jerry then earned his Registered Professional Engineer Certification and became involved in the Petrochemical industry for 30 years designing and building chemical plants for engineering companies in Texas and all over the world, even moving the family to Jakarta Indonesia where he designed plants and transferred American technology to the local engineers. They moved back to Houston where he finished his career there and in Corpus Christi.
In addition to his wife, daughter, son, and daughter-in-law, Jerry is survived by two grandsons and one great grandson – Austin, Marshall and Blayne Dowse. Also surviving are sisters-in-law Bette Tinney Chadick and Cynthia Russell Dowse, and several nieces and nephews. He was preceded in death by his parents, his brother Thomas Francis Dowse, Jr., Grandparents Henry and Madie Cook Hill and Edward and Annie Martin Dowse.
Visitation will be at Beaty Funeral Home on Sunday April 17 from 4:00 – 6:00 p.m., and funeral service on Monday April 18 at 1:00 p.m. with burial in Lee Cemetery. Donations may be made to Resolutions Hospice, 14521 Old Katy Road, Ste 240, Houston, TX 77079, or Tuscany Living, 28019 Norfolk Trail Lane, Katy, TX 77494.