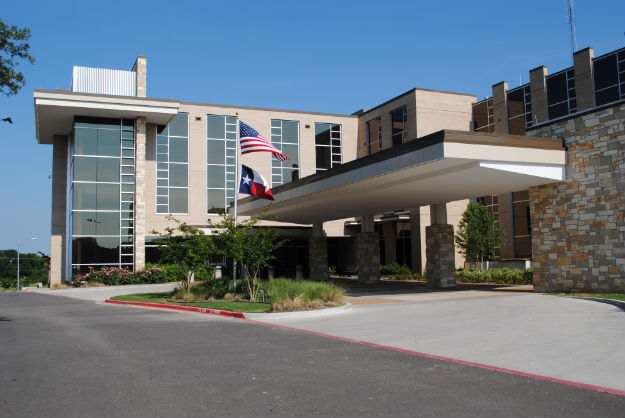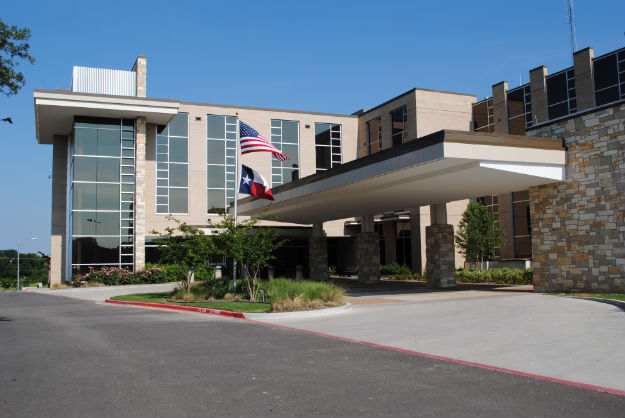 In April the Accreditation Council for Graduate Medical Education (ACGME) awarded accreditation to a new Family Medicine Residency program that will be located here in Sulphur Springs. Residency training is required after medical school to prepare young physicians to enter the specialty of their choice. During residency, young physicians gain clinical experience under supervision. Residents are gradually afforded more independence and authority as they progress through this training, but at all times are supervised by qualified faculty physicians. At the conclusion of residency training here in Hopkins County, these physicians are eligible to take the specialty board examination given by the American Board of Family Medicine.
The academic sponsor for the local program is the University of Texas Health Science Center at Tyler (UTHSCT), recently rebranded, UT Health Northeast. UTHSCT operates residency programs in family medicine, internal medicine, occupational medicine and psychiatry. The residency is a three year program that is accredited for two residents per class (6 total). Medical students from all over the United States will have the opportunity to apply for a position in our program, in the fall of 2016. The application process is conducted through a web based system that ultimately matches applicants with residency programs after both have submitted their list of preferences. Medical students Match to their residency in March each year. The first participation in the Match will occur in March 2017.
The resident physicians will begin their training in Tyler at UT Health Northeast and complete all their first year rotations alongside the UTHSCT program residents. Among other rotations, clinical training in Tyler will include family medicine, critical care medicine, general and trauma surgery, dermatology, obstetrics, and pediatrics. In July of each year, the residents completing the first year of the program move to Sulphur Springs where they will serve years two and three of the residency with Memorial Hospital and clinic. Some of the rotations in Sulphur Springs are: cardiology, critical care, emergency medicine, pediatrics, inpatient medicine, neurology, pulmonology, psychiatry, and orthopedics.
The Board of Directors of the Hopkins County Hospital District anticipates significant community benefit from the UTHSCT Memorial Family Medicine Residency in Sulphur Springs. Among the benefits are: a) increased physician access for the community, b) opportunities to recruit family physicians to Northeast Texas, c) improvements in quality of care and patient safety , d) improved access to CME (continuing medical education) for hospital and clinic staff.
Among some of the highlights of our rural training curriculum are access to high quality subspecialty teaching and patient care through telemedicine links to current faculty and to graduates of the University of Texas Southwestern Medical School programs, access to more than one hundred clinical teachers and researchers at the University of Texas Health Science Center at Tyler and weekly broadband transmission of 7 hours of live conferences from UTHSCT to our campus.
The physicians, staff and administration of Memorial Hospital state that they are excited about the impact this new program will have on Northeast Texas.
Family Medicine Residency Q & A
What is Graduate Medical Education? Graduate Medical Education(GME) is the formal educational process that begins after completion of the doctoral degree that leads to board certification in the individual's chosen medical specialty. This process is called RESIDENCY. Different specialties require residency programs of different lengths. The specialties within primary care, family medicine, internal medicine, and pediatrics all require completion of 3 years of residency; while the surgical specialty of neurosurgery requires 7 years of residency before board certification can be obtained.
Why did HCHD decide to begin a GME program? Michael McAndrew, the CEO of Memorial Hospital along with the Board of Directors, realized the hospital district need for a long term strategy to address physician recruitment, continuous quality improvement in healthcare, and a vigilant focus on patient safety.
How did HCMH develop the program? In conversations with the leadership of the University of Texas Health Science Center at Tyler (UTHSCT), Mr. McAndrew discovered the potential for a joint venture to address some of the needs of the hospital district as previously described.
A grant from the Texas Higher Education Coordinating Board in 2014 funded a consultation with the ECG firm in Boston. The consultant's conclusions were that a joint venture family medicine residency with UTHSCT would be feasible and would bring substantial benefit to North East Texas.
The Board of Directors approved the plan and Dr. Leslie Tingle, the former director of the residency program for Baylor Scott and White Family Medicine residency in Garland was hired to design the program and apply for accreditation.  Dr. Tingle came on board in August of 2015 and with the help of the medical staff and administration of HCMH Memorial Hosiptal, submitted the residency program application to the Accreditation Council on Graduate Medical Education (ACGME) in November 2015. In January of 2016, the ACGME sent a site visitor to Sulphur Springs to review the proposed program structure and determine the level of support for family medicine GME in Hopkins County.  The Review Committee of the ACGME met on April 18, 2016 and issued Initial  accreditation for the program.
The academic sponsor for the program is UTHSCT. Our first residents will begin the program in July of 2017. Each class will spend the first year in Tyler and years two and three here in Sulphur Springs. Our total complement of residents is six, with four on campus in Sulphur Springs at all times.
 How do Resident Physicians work?
Residents are licensed by the state of Texas to practice medicine under an institutional permit issued to them and to their teaching hospitals. Residents are supervised by experienced medical staff physicians, while the ultimate responsibility for patient care remains with the attending physician. Residents work in the hospital, clinic, and the nursing home. They also perform house calls. In the curriculum for family medicine education, residents learn to manage acute and chronic disease and deliver preventive health service to all age groups. They work in the emergency department, the intensive care unit, and in labor and delivery.
Skills obtained in the outpatient clinic environment also include care of common skin conditions like acne, eczema, and psoriasis; as well as many skin cancers. Residents learn to repair lacerations and to care for uncomplicated fractures.
At the successful conclusion of three years of residency, these physicians are eligible to take the specialty board examination in Family Medicine. To maintain certification by the American Board of Family Medicine, diplomates must complete prescribed yearly educational projects and retest every seven to 10 years.