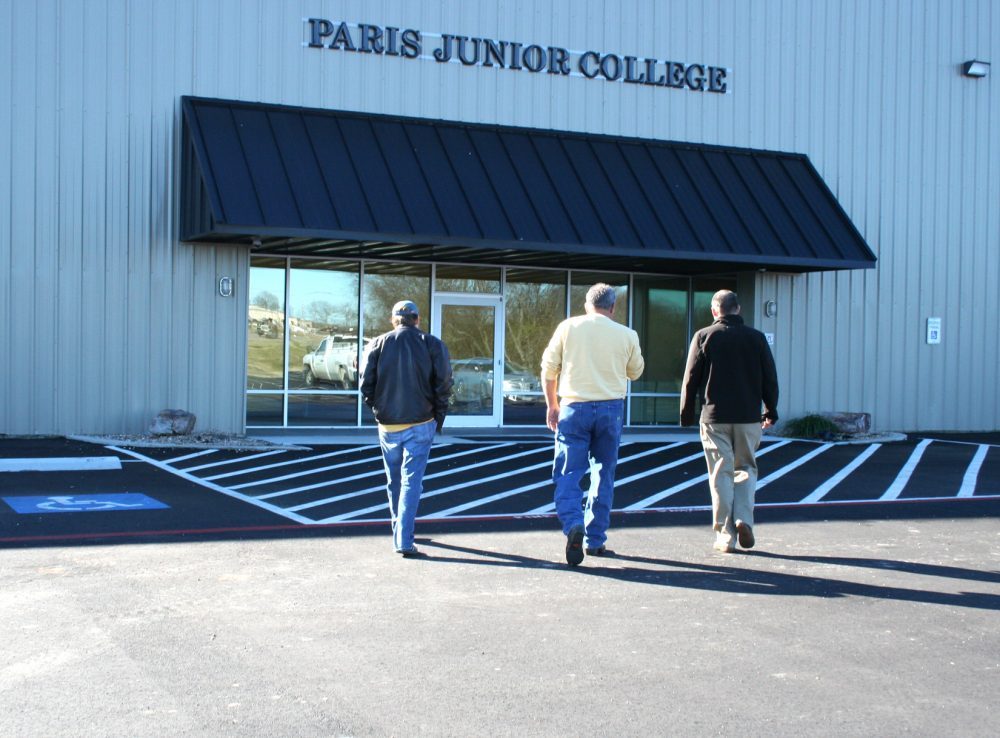 The Paris Junior College Board of Regents voted to discontinue the golf and volleyball athletic programs Monday evening due to financial constraints.
Revenues to support athletic programs have declined significantly over the last three years and the revenue stream no longer will support eight sports. Eliminating the programs will save the College $350,000 annually, according to PJC President Dr. Pam Anglin.
In other actions, the Board of Regents:
Received an update from fellow Regent Ginna Bowman on the Board of Trustees Institute she and fellow regent Louise Taylor attended last month. The meeting focused on the Pathways Project and how regents could facilitate its success.
"One in five students in Texas complete a bachelor's degree," said Bowman. "We need to improve that."
Approved an increase of 3.5 percent to the cost of meal plans for students.
Approved new prices in the base 15-meal plan for $1,675 and 19-meal plan for $1,925 (including board and tax).
Approved the Texas Association of School Board's Local Policy Update 31. PJC President Dr. Pam Anglin explained that the modifications are based on legislative changes or court decisions affecting the law.
Authorized the refinancing of the 2012 bond balance of $3,554,000 at four percent for ten years.
Approved the private re-sale of six foreclosed properties for $1,000. "This will get them back on the tax roles," said Dr. Anglin.
Received a list of end of semester events as follows:
May 10 – GED Graduation, 7 p.m. in the Ray E. Karrer Theater;
May 12 – Jewelry Awards Ceremony, 10 a.m. in the Ray E. Karrer Theater; Medical Records Coding and Surgical Technology Pinning, 1 p.m. in the Workforce Training Center, Room 1202; Associate Degree Nursing Pinning, 5 p.m. in the Paris Junior High School Weger Auditorium; and Licensed Vocational Nursing Pinning, 7 p.m. and also in the Weger Auditorium;
May 13 – PJC Graduation at 7 p.m. in Noyes Stadium (or the Hunt Center if there is inclement weather).
Accepted the reassignment of Stephanie Parker as Interim Director of Health Occupations and retirement of Instructor of Licensed Vocational Nursing Kay Miller, effective Aug. 31, and Barbara Thomas, Director of Counseling/Advising, effective May 31.