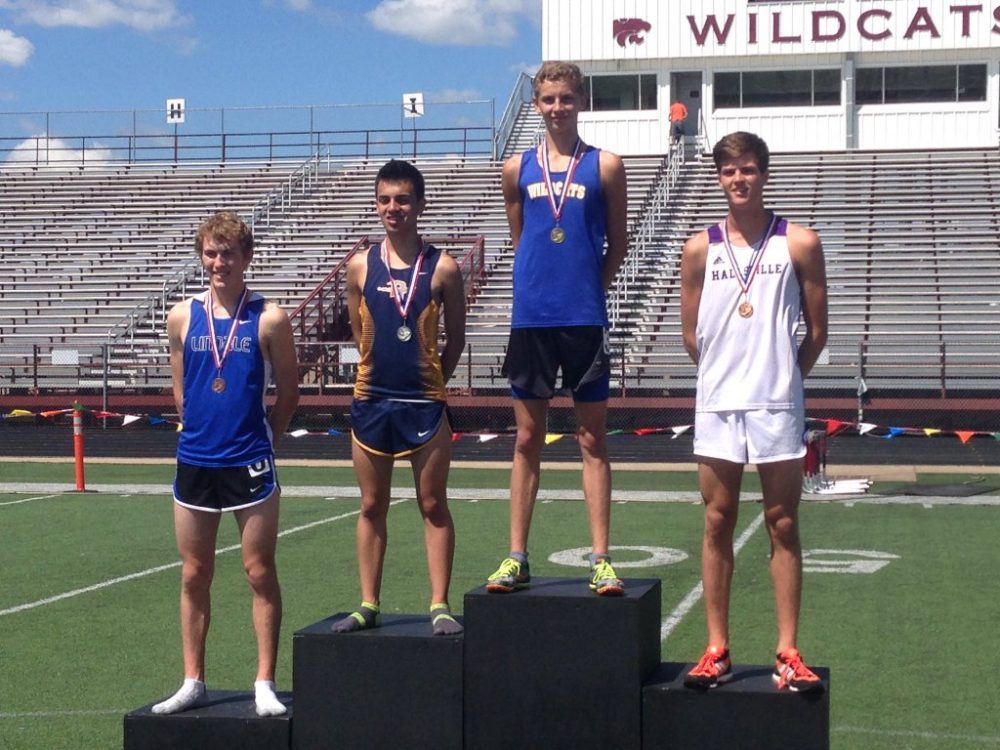 Wildcats' cross country and track distance runner Jacob Gatewood signed a letter of intent to run for Lincoln Memorial University in Harrogate, Tennessee Wednesday. Gatewood said he would run the 8K in cross country and the indoor and outdoor 5K and 3K in track.
Gatewood said he learned about Lincoln Memorial from a Mt. Pleasant runner he had competed against who is now at Lincoln Memorial. Gatewood said he visited the campus in northeastern Tennessee and he fell in love with it. Even though training in altitude presents a challenge, Gatewood said he looked forward to running in the mountains. Gatewood plans to major in kinesiology and minor in math so he can become a coach and teacher.
Wildcats Cross Country Coach Andy Holt remembers having to talk Gatewood into running as a freshman. At the time, Gatewood was one of the smallest members of the freshman class. Gatewood, now 6-foot one, soon took to running and Coach Holt said running is now a part of him. Coach Holt said Gatewood is one of the best runners he's ever coached. Gatewood, who won both the 3200-meter run and 1600-meter run at the area meet last week, will run both races at the regional track meet at UT-Arlington Friday and Saturday.