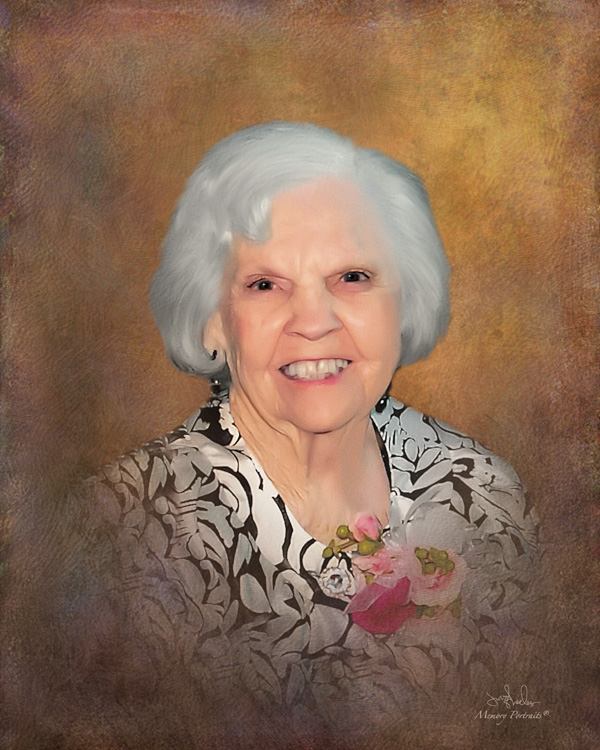 Funeral services for Edna Earle "Mammy" Grant, age 98, of Sulphur Springs, will be conducted at 11:00 a.m., on Wednesday, April 13, 2016, at West Oaks Funeral Home Chapel, with Rev. Bill Grant officiating.  Interment will follow at Sulphur Springs City Cemetery with Frank Long, Tommy Long, Jim Chapman, Robert Aiguier, Winston Perkins and Bill Aiguier serving as pallbearers.   Visitation will be held at 10:00 a.m., one hour prior to the service.   Mrs. Grant passed away on Monday, April 11, 2016 at Carriage House Manor.
She was born on March 4, 1918, in Tira, TX, the daughter of Harvey Howard Chapman and Mable Brice Chapman.  Mrs. Grant was a long-time resident of Sulphur Springs, she served as one of the original members of the Hi King Klub from 1933 to 1934, and then attended ETSU.   In the 1950's she was a U.S. Census taker, then began working as a store manager for House Anderson Shoes in Sulphur Springs.  Mrs. Grant was a longtime and faithful member of First Christian Church, and a lifelong member of the Daughters of the American Revolution.   She married Jack Blansett Grant on June 18, 1938 in Sulphur Springs.  He precedes her in death.
She is survived by her sons, Jackie Grant and wife, Deanna of Sulphur Springs, Mark Grant and wife, Molly of Garland, grandchildren, Jonathan Kennedy and wife, April of Sulphur Springs, Jennifer Massey and husband, Tiger of Sulphur Springs, Jordan Grant of Temple, Whitney King and husband Klint of Ft. Worth, Ethan Grant and Alexi Jo Grant, both of Garland, great grandchildren, Trenton Kennedy, Chloe Kennedy, Megan Massey, and Madeline Massey, Judd King and Grant Klaire King, brother, Harve Chapman and wife, Martha Kate of Sulphur Springs and sister-in-law, Agnes Chapman of Garland, son-in-law, Joe Kennedy and wife Mandy of Sulphur Springs.
She is preceded in death by her parents, daughter Pam Grant Kennedy, brothers, Bert Chapman, John Murray Chapman, Floyd Chapman, sisters, Eva Ruth Long, Billiefae Chapman.
Memorials made be made to Sulphur Springs City Cemetery, P.O. Box 651, Sulphur Springs, TX 75483, or Tira Cemetery, 1601 CR 4612, Sulphur Springs, TX. 75482.
Arrangements are under the direction of West Oaks Funeral Home.