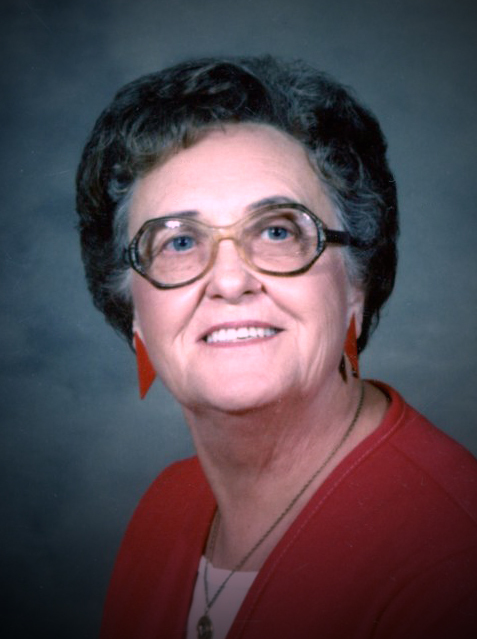 Mrs. Dorothy M. Thornton, age 93 of Winnsboro, passed away on Saturday, April 2nd, 2016 in Winnsboro. Dorothy was born on September 14th, 1922 in Slocum, TX. to the late Hamilton West and Nancy Emmie Ball West. She was a homemaker, a member of Smyrna Baptist Church and the WMA's at Smyrna Baptist Church.
She was preceded in death by her parents; her husband of 63 years, Henry Glen Thornton; sisters, Stella O'Neal, Hattie Webb, Gladys West Creager, Beulah Fletcher, Ozetta Hobson; two brothers, Roscoe West, Willie West; grandchildren, Michael Thornton, Renee Jones; and great-grandson, Preston Thornton.
She is survived by her son, Jerry Thornton and wife Katie of Winnsboro; daughters, Fonda Hawk and husband Raymond of Daingerfield, Patricia Carnagey and husband David of Greenville; five grandchildren, Joey Thornton, Kris Thornton, Nikki Carnagey, Mark Hawk, Kim Francis; eleven great-grandchildren, and three great-great-grandchildren.
Visitation will be held on
Monday, April 4th, 2016 from 6:00 pm to 8:00 pm
at Beaty Funeral Home-Winnsboro; Funeral Services will be held on
Tuesday, April 5th, 2016
at Beaty Funeral Home-Winnsboro at
2:00 pm
, Bro. Danny Suiter, Bro. Dan Hubbell and Bro. Scott Darby officiating, interment will follow at Pleasant Grove Memorial Park in Winnsboro, with Mark Hawk, Joey Thornton, Kris Thornton, Gene Dawson, Troy Whitworth, Bill Sutphin serving as pallbearers.
In lieu of flowers, donations can be made to: Heartsway Hospice or the American Cancer Society.