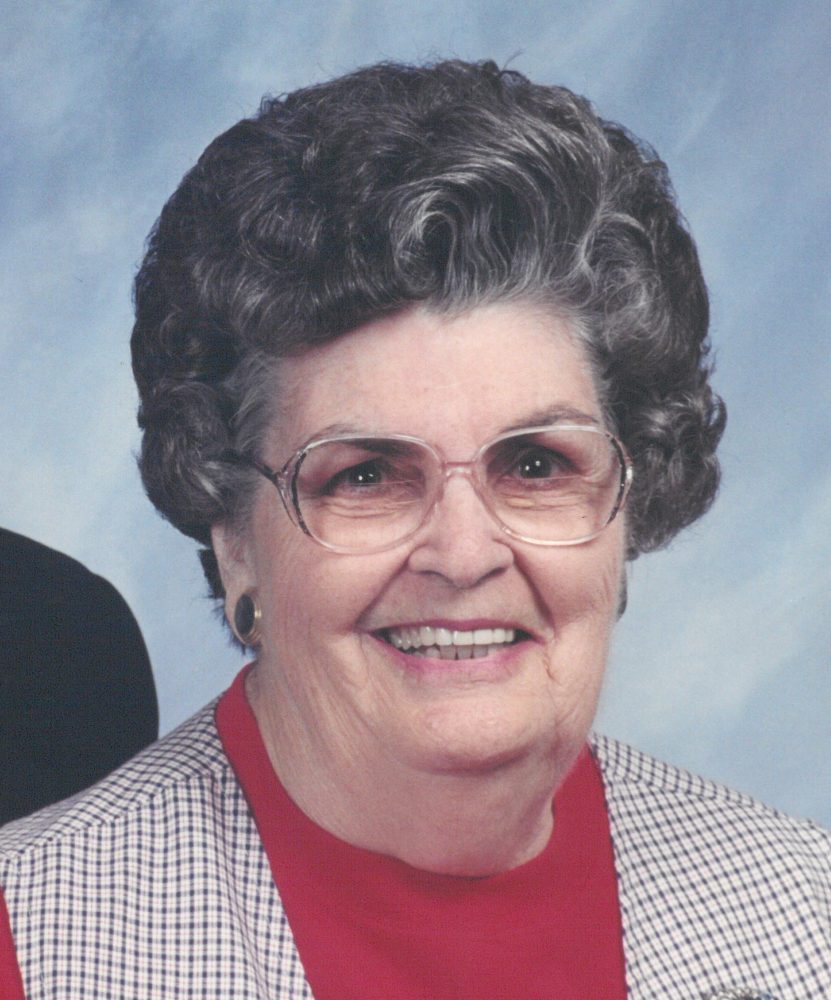 Funeral services for Doris Nordin Ring, age 92 of Sulphur Springs will be held at 2:00 p.m. Thursday, April 7, 2016 at Murray-Orwosky Funeral Home with Rev. Jim Goodwin officiating.  Interment will follow at Gafford Chapel Cemetery with Ricky Williams, Gary Williams, Jerry Lucky, Keith Edwards, Dwayne Sears and Mike Lucky serving as pallbearers.  Honorary pallbearers are Mike Briley, Don Phillips, Larry Edwards, Harold Bryant, Winston Grayson and Ray Flemens.  Visitation will be held from 6:00 to 8:00 p.m., Wednesday, April 6, 2016 at Murray-Orwosky Funeral Home.
Doris passed away on Tuesday, April 5, 2016 at Sunny Springs Nursing Home.  She was born on March 22, 1924 in Hopkins County, the daughter of Victor E. and Ellen (Russell) Williams.  She married Elvis Nordin, who preceded her in death.  She then married Eldon Ring, who also preceded her in death.  She was a retired cafeteria worker and a member of the League Street Church of Christ.
She is survived by her daughter, Linda Burgin and husband, Joe Bob of Sulphur Springs; son, Johnny Nordin and wife, Cathy of Sulphur Springs; grandchildren, Brad Burgin and wife, Julie, Corey Burgin and wife, Teffany, Jon Eric Nordin and wife, Laura, Landon Nordin and wife, Carla, , Dannett Sears and husband, Dwayne, Keith Edwards and wife, Angie, great-grandchildren, Bailey Burgin, Zackery Burgin, Mason Burgin, Connor Burgin, Brooks Burgin, Brinley Nordin, Ella Grace Nordin, Cara Nordin, Issabella Nordin, Annabella Nordin, Pacen Edwards Dawson Sears and Dlayne Sears; son-in-law, Larry Edwards and wife, Linda; sisters-in-law, Reba Williams and Hartense Williams.
She was preceded in death by her daughter, Jalane Edwards; three brothers and four sisters.
In lieu of flowers, please make donations to Legacy Hospice and First United Methodist Church -Terrific Tuesdays.