As a part of the Como Crawfish Festival, the Como-Pickton FFA and SkillsUSA students have designed and constructed projects that will be used to raise money for the Clay Evans Memorial Scholarship for Como-Pickton Seniors. The event, on CR 2337 just off FM 69 (follow the signs) is set for April 16th, 2 p.m. until 8 p.m.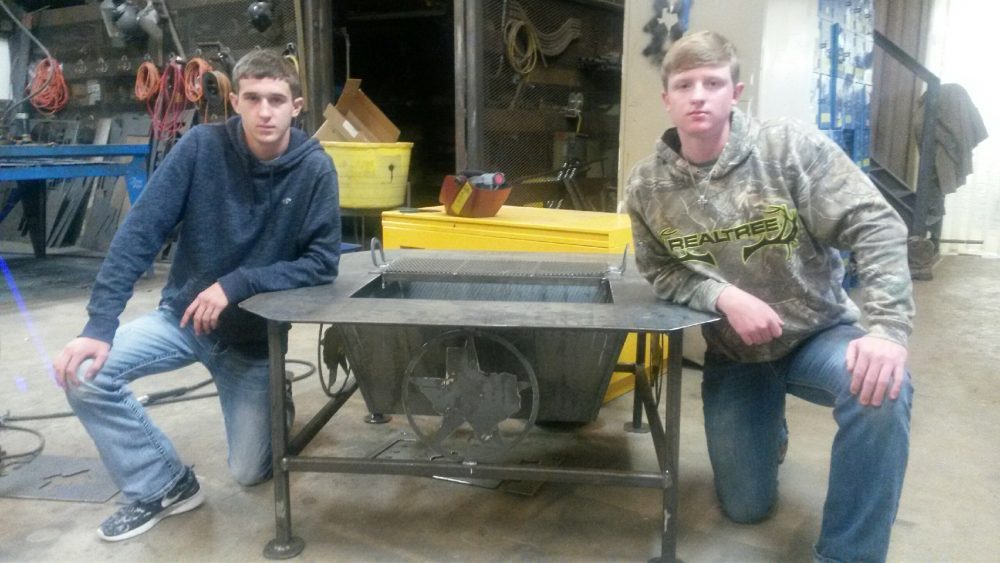 A patio fire pit built by River Thomas and Brayden Densmore will be raffled for the scholarship fund. Tickets are available from event organizers.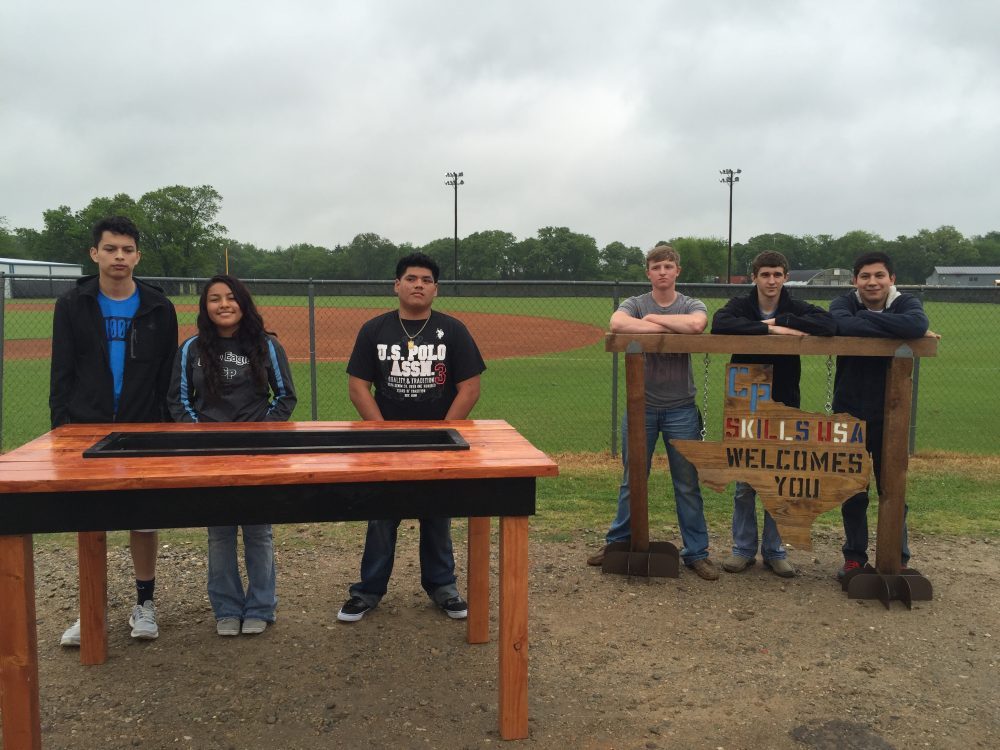 A crawfish eating table constructed by Marabella Santivanez, Alberto Morales, and Samuel Murillo for SkillsUSA competition.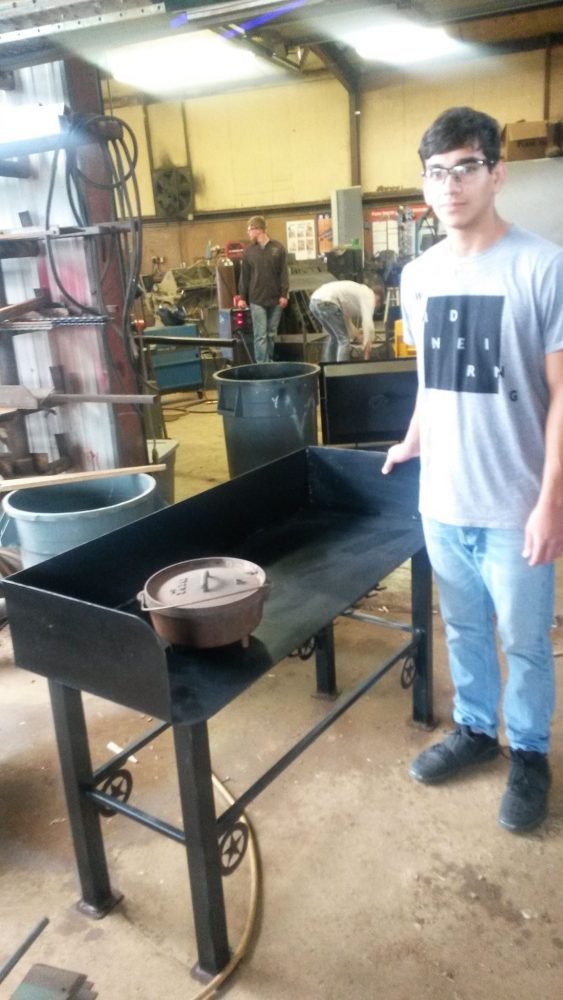 A dutch oven table with a seasoned, ready to use dutch oven will be a part of the live auction.
The FFA and SkillsUSA students that construct and donate these projects are living the FFA motto: Learning to do, doing to learn, earning to live, living to serve.