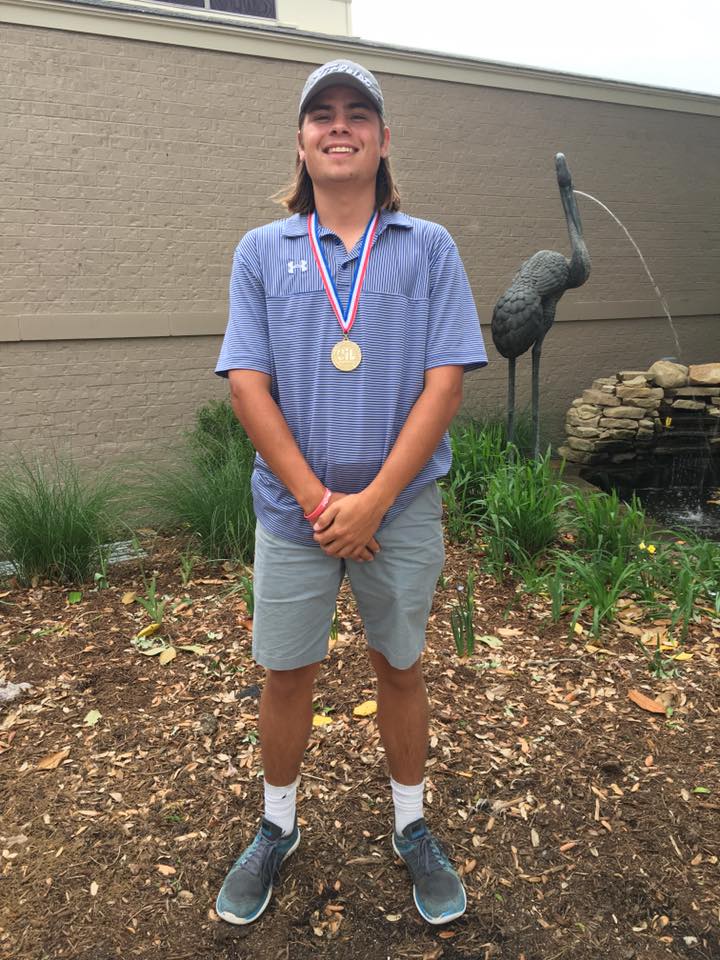 Wildcats' golfer Brody Blackmon, an Ole Miss commit, won the Regional Golf Tournament played at the Rockwall Golf and Athletic Club Monday and Tuesday. He'll play in the State Tournament later this month. Blackmon shot a two-round 140, four under par, at the Regional Tournament.
Wildcats Golf Coach Ross Funk said Blackmon had trouble finishing the first day and shot a one-over par 73. The second round Blackmon fired a five-under 67. He also won the District Tournament with a two-round 140 on the same course. Blackmon and two other golfers not on teams advancing to state qualified for the State Tournament.
The Wildcats' golf team was unable to finish as one of the top three teams at regional to qualify for the State Tournament. They missed out by 24 strokes. The Wildcats shot 317 on Monday and 321 on Tuesday. For the Wildcats, Alex Motes had a first round 73 and then a second round of 81. Matt Calhoun had rounds of 82 and 85. Carter Lewis had a 92 and 88 and Caleb Lewis shot 89 and 94.