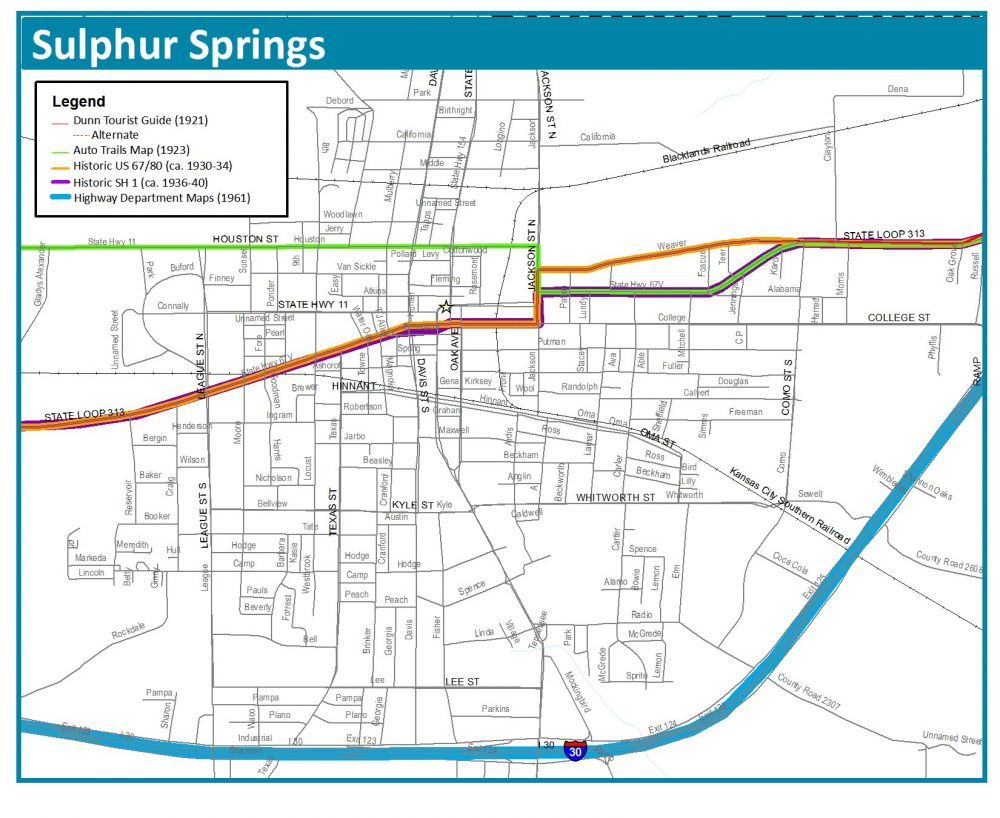 This year, 2016, is the 100th anniversary of the Federal Aid Highway Act that birthed the modern day highway system in the nation. The celebration of the centennial event comes to Celebration Plaza in Sulphur Springs Thursday.
When John Hollis Bankhead, a U S Senator from Birmingham Alabama and newspaper publisher Asa Rountree became president and secretary of a nationwide good roads movement, their dream may not have been as broad as the ribbon of interstate highways across the nation today. However, their vision for a brick paved highway reaching from coast to coast began the movement that has led to the national highway system today. Few cars were on the road at that time but their numbers were increasing and the desire to travel began burning in the heart of the drivers.
In 1916 Senator Bankhead was instrumental in passing the Federal Aid highway Act which in turn caused Senator Bankhead to become known as the "Father of Good Roads." The Bankhead Highway, approved by Congress in 1916, became our nation's first federally subsidized, coast to coast, all season, all weather roadway connecting Washington D.C. with San Diego. Nearly one third of this national roadway ran through Texas connecting Texarkana to El Paso following Texas Highway #1. In our area the Bankhead Highway is U S Highway 67, the route now primarily followed, with a few changes, by Interstate 30.
Bankhead Highway Centennial Celebration (1916-2016) will travel through and stop at Celebration Plaza Thursday, April 21st. Approximate 50 to 60 selected Bankhead era cars from the year 1919 through 1933 will begin their 620 mile Texas tour in Texarkana and travel to Odessa. The cars and drivers are scheduled to arrive at Celebration Plaza around 3:30 p.m. and depart at 4 p.m. They will be welcomed to Sulphur Springs by City Councilman and local historian John Sellers. While in Sulphur Springs, the tour vehicles will be on display on the plaza.
While driving through Hopkins County, the tour will arrive in Saltillo at 2:20 p.m. and Saltillo ISD. They will leave at 2:55 p.m. They then travel to Weaver and on to Sulphur Springs. Leaving Sulphur Springs, they travel to Brashear and then to Cumby where they will have dinner. The tour vehicles will be on display on the parking lot of Hot Rods by JSK shops near the intersection of Frisco Street and North I-30 Serivce Road between 4:30 p.m. and 5:30 p.m. Thursday.
From Cumby, the tour enters Hunt County on their journey to Odessa.