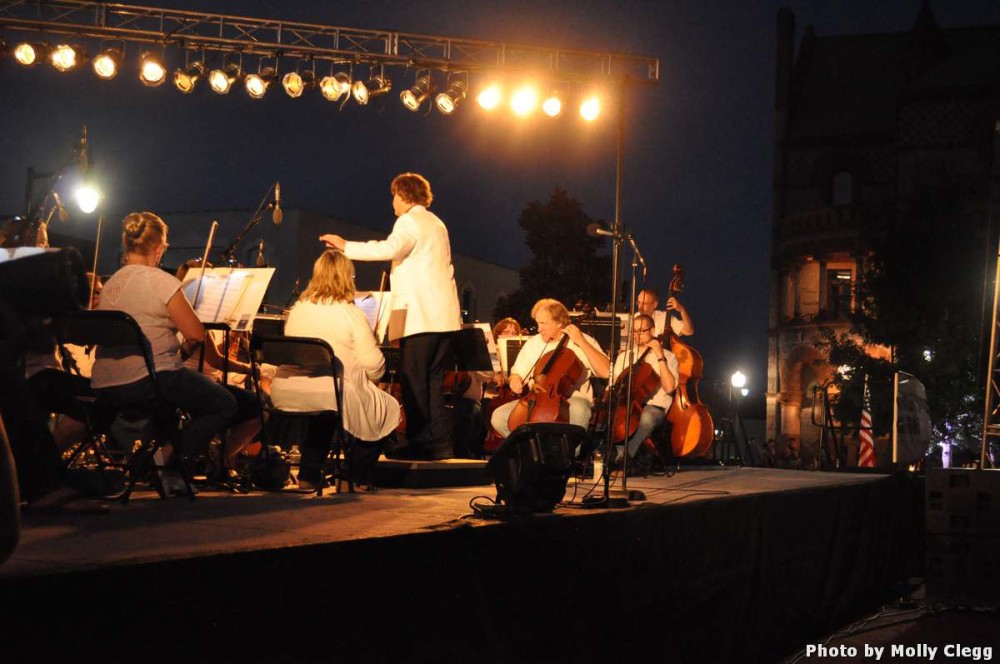 An annual cultural event for all third, fourth, and fifth graders in all Hopkins County Schools has been canceled. The Sulphur Springs Symphony League has been presenting the annual children's concert that features a music-focused learning experience for students for the past 18 years. This year the May event has been cancelled due to lack of venue. Over 1,000 students were to have attended the event at the Civic Center/SSISD auditorium.
According to members of the symphony league board, the decision to cancel the event was both difficult and heart breaking. The event allows elementary students to taste classical music presented in a manner that both entertains and educates. This year, the music for the concert had already arrived and the professionally trained musicians and Northeast Texas Symphony Director Doug Bakenhus had scheduled the appearance. However, the continued remodel of the auditorium will not be completed by the May date. No other venues that would seat that number of students and provide the proper acoustical environment for classical music could be found locally. The number of students negated the only backup available—the worship center at First Baptist Church.
The Symphony League supports a number of musical activities for the local school system. They provide not only the Dallas Opera touring company for Middle School students but also support the strings program and donated to the band program during UIL events recently.
The Symphony League does plan to continue the concert for elementary students next year.