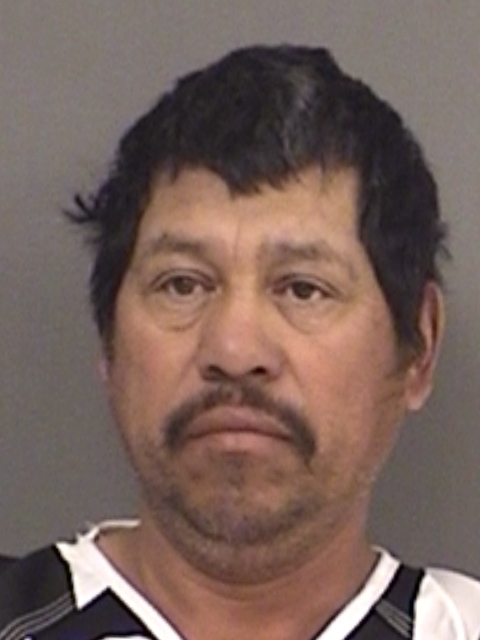 Franco Ledesma, 54, of Pickton, has been charged with the theft of 57 Head of livestock that have now been recovered by the Hopkins County Sheriff's Office and more charges could follow according to County Chief Criminal Investigator Lewis Tatum. Ledesma is in Hopkins County jail charged with three counts of theft of livestock under $150,000 facing a total of $90,000 in bond. Ledesma will not be the only one charged, according to Tatum.
On the night of April 6th, a dairyman made contact with individuals caught trying to steal cattle from his property. As they fled from the scene, the dairyman was able to gain the license plate number from the vehicle. He reported this to Hopkins County Sheriff's officers. The next day, Tatum went to the Mt Pleasant address of the vehicle but no one was there nor did they arrive. He was told that the subject sought was on a dairy south of Saltillo. There Tatum found the vehicle. After interviewing Moises Lopez, who was using the alias Hector Santiago, it was found that Lopez had outstanding warrants. Lopez was booked into Hopkins County jail on the warrants out of Dallas County for possession of a controlled substance.
The following morning, Tatum was contacted by the land owner who had been talking to other dairymen in the area. They gave Tatum the location of the farm to which they thought the cattle had been taken near Pickton. Tatum said he was given permission to see the cattle in question by the resident at the farm. Tatum invited the dairymen to identify their cattle, which they did by the ear tags. A variety of ear tags on the cattle led to a successful sort and return of 17 head to one dairyman, 31 head to another, and nine (9) head to a third dairyman. At that time Ledesma was placed in custody. Ledesma has been charged with three counts of theft of livestock and Lopez will also be charged with the same according to Tatum.
Tatum stated that there are more cattle that have been stolen and he awaits the return of Special Ranger Tony Hurley to continue the investigation and search for the remaining cattle. Hurley is currently away from the area on another investigation. Tatum said that Hopkins County Deputies Corley Weatherford and Richard Greer assisted with the arrest of Ledesma and Lopez and the return of the cattle to their owners.