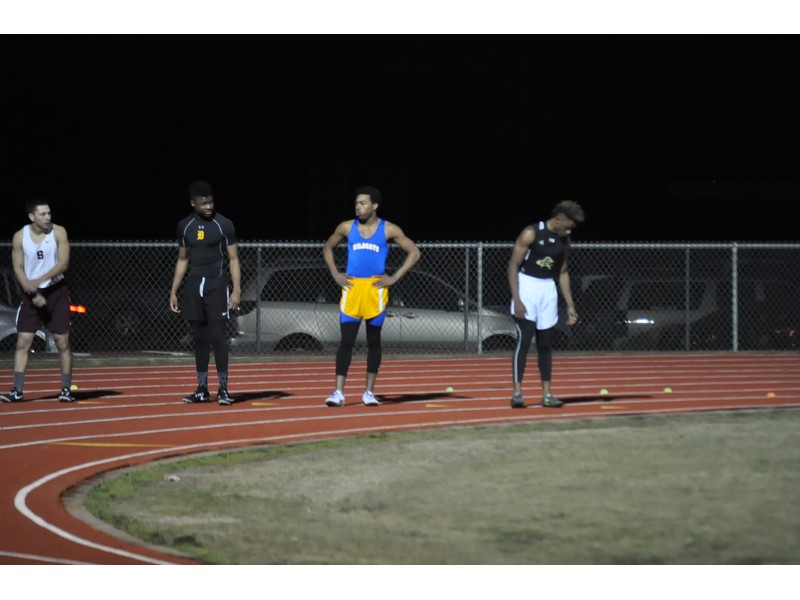 The Wildcats' track team finished third at an Aubrey track meet last Thursday. The field events were canceled because of wet conditions. The Wildcats racked up about 70 points in running events.
Wildcats Track Coach Matt Young said Eli Sellers finished second in the 800-meter run. Jacob Gatewood won the 3200-meter run and Payton Vickery was third. Gatewood also won the 1600-meter run with Sellers third and Will Fain fifth. Terrell Turman picked up a point with a sixth place finish in the 110-meter hurdles. Ryan Humphries ran a strong race and finished second in the 300-meter hurdles. Turman placed sixth. Bubba Hall claimed third place in the 100-meter dash. It was his first time to compete in the event this year. Hall also had a third place finish in the 200-meter dash.
Coach Young continues to tweak the Wildcats 4 X 400-meter relay team. The team of Fain, Hall, Mason Cleveland and Gatewood finished third Thursday night.
The Wildcats will compete at a Paris Meet after spring break on March 24.