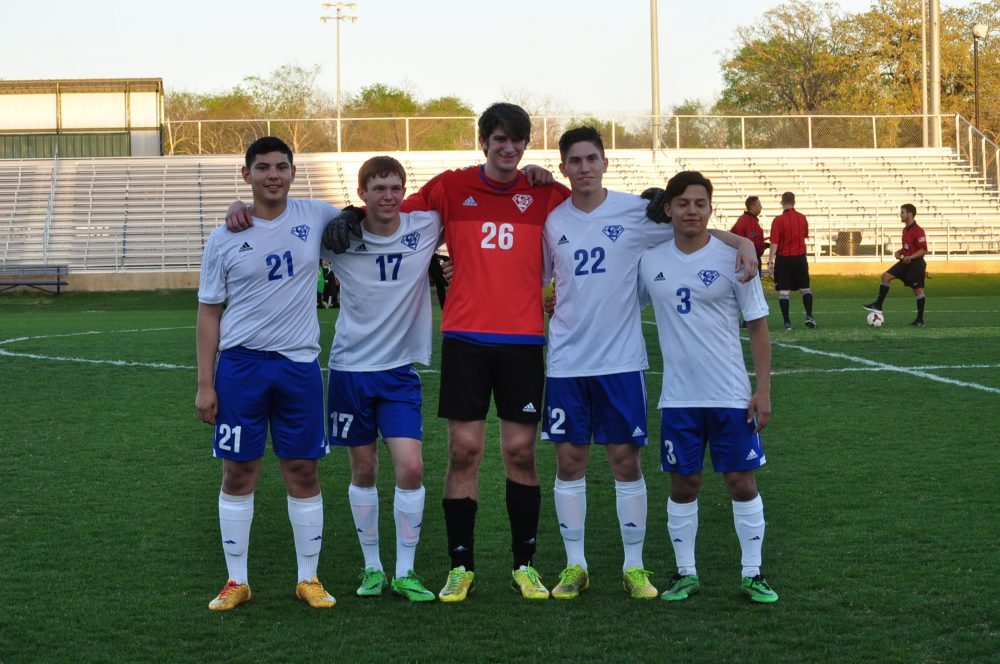 The Wildcats' soccer team took care of Texas High 2-0 Tuesday night at home on Senior Night setting up a big playoff determining match Friday night at Hallsville. The Wildcats got on the scoreboard once in each half.
In the first half, the Tigers knocked the ball into their own goal after Wildcat Branden Diosdado sent it toward the net. The Wildcats led 1-0 at the 13:54 mark of the first half.
In the second half, Tanner Ramirez stationed himself in front of the net on a throw in and put the ball into the net when it came to him.
The Wildcats honored five seniors on Senior Night. Each played extensive minutes and all played well. The five are keeper Dakota Scalcup, defender Tanner Ramirez, midfielder Ronald Arellano, forward Mark Maddox and forward Scott Galarza. All five left the game with less than 2 minutes left to play and the crowd roared. They continued to roar moments later when backup goalkeeper Rafael Lopez preserved the shutout with a good save.
The Wildcats improved their district record to 8-4-1 and the season record to 13-9-2. The Wildcats and Hallsville both jumped over Longview into a third place tie after play Tuesday night. The showdown at Hallsville is Friday night at 7 p.m.