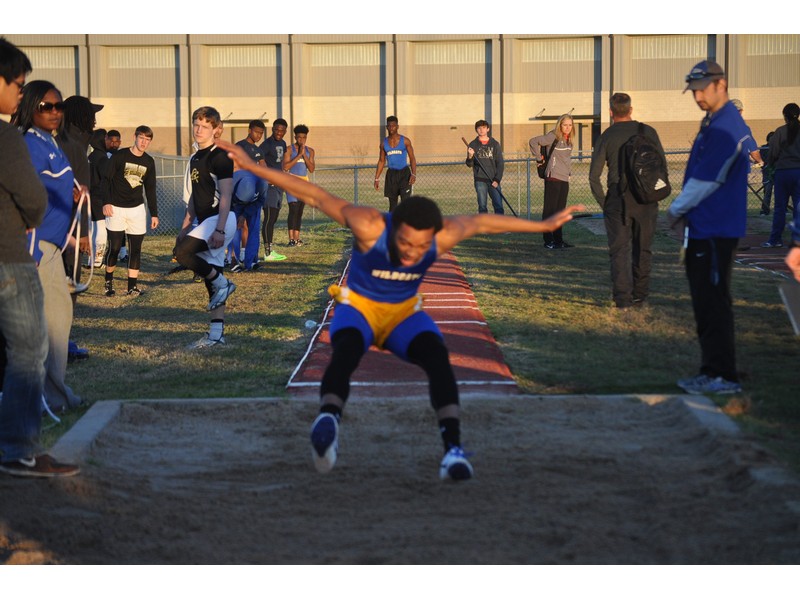 The Wildcats' track team scored 82 points and finished third at a Paris meet last Thursday. The Wildcats JV team was second in the JV Division. Wildcats Track Coach Matt Young said conditions were rough due to a 25-mile per hour wind that blew throughout the meet.
In field events, Derrick Weeks threw the discus 136 feet, his best throw of the year. Coach Young said Weeks has been improving about ten feet a week and has now put himself in the mix for honors at the District Meet next month.
In the shot putt, Coach Young was glad to have two members of the Powerlifting' team who placed in the top six and picked up points. Isaiah Neal was fourth and Ian Blanch was fifth.
Bubba Hall scored points jumping into the wind going 20-foot 5-inches in the long jump.
Coby Hutchings also placed in the top six scoring points with an over 11-foot effort in the pole vault.
Jacob Gatewood had a big day in two distance races. He set meet records in both the 3200-meter run and the 1600-meter run. Payton Vickery also placed in the 3200-meter run. Vickery was also third and Eli Sellers was in the top six in the 1600-meters.
In the 800-meter run, Will Fain finished second and Sellers got fifth place.
In the 200-meter run, Bubba Hall placed third with a personal best time of 22.8.
Terrell Turman got good results in both hurdling events. Turman was in the top six in the 110-meter hurdles with a personal best of 16.4. Turman placed fifth in the 300-meter hurdles with a 44-second clocking.
Finally the Wildcats 4X400-meter relay team finished fifth. The relay team was made up of Fain, Lawrence Worth, Mason Cleveland and Gatewood.
The Wildcats will compete at a Mt. Pleasant meet on Friday. It's their final meet before the District Meet in Pine Tree on April 13-14.