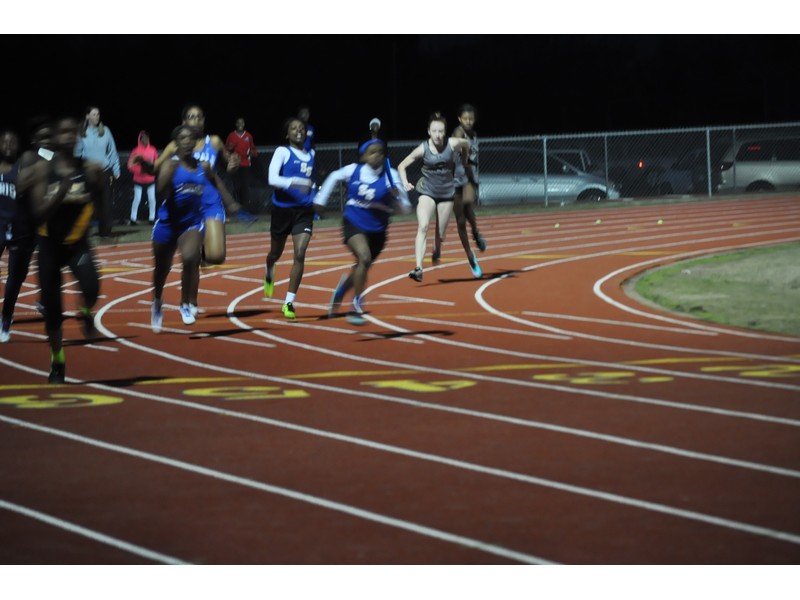 The Lady Cats Track Team finished second in the girls division and the Wildcats finished fifth in the boys division at their Sulphur Springs Meet Friday night. Monday, both Lady Cats Coach Triston Abron and Wildcats Coach Matt Young highlighted the accomplishment of their teams for KSST Sports.
Lady Cats Track Coach Triston Abron was pleased. His 4X100-meter relay team finished second and he said they were really good. He said they were second because of a lack of handoff work that he said was his fault. The Lady Cats 4X200-meter relay team of Imani Taylor, Abby Baer, Sheretta Hill and Sadavia Porter took first place.Coach Abron praised Sheretta Hill for her leadership qualities. Returner Raley Potts finished third in the 100-meter dash, N'ysa Dugan performed well in the 100-meter hurdles as did Abby Baer, Faith Hatley and McKenzie Moore. Brooke Williams also competed in the 300-meter hurdlers. Thrower Abby Beggs took third in the shot put even though discus is her speciality. Imani Taylor's first triple jump of the year went for 37 feet. Coach Abron said Abby Baer's long jump of 17 feet 5 and a half inches would have qualified her for the state meet last year. The Lady Cats compete at a Gilmer meet this Friday.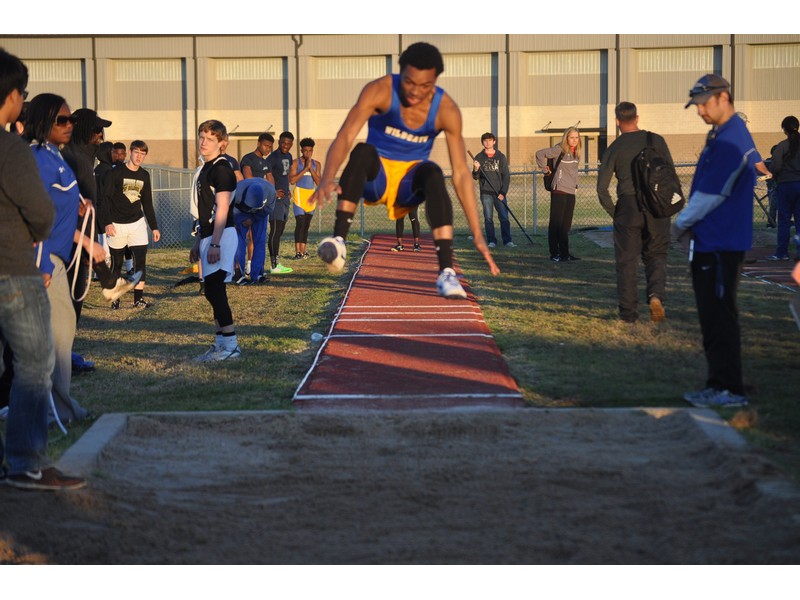 The Wildcats Track Team finished fifth out of seven teams at the Sulphur Springs Relays at the High School Track last Friday night. Wildcats Track Coach Matt Young said the Wildcats did not have Jacob Gatewood due to injury but he's expected back this week. In his place, the Wildcats had two runners step up. Eli Sellers and Payton Vickery both placed in the 1600 meters and 3200 meters with personal best performances. In field events, Bubba Hall was third in the triple jump. Terrell Turman had a personal best of over 39 feet in the triple jump. In the discus, Derrick Weeks finished third with a personal best and Gideon Gregory was fifth. Sophomore Ian Blanch was fifth in the shot put with a throw of more than 40 feet. In relay races, Coach Young said they were all about one leg short right now. The 4X100-meter relay of Lawrence Worth, Bubba Hall, Bralin Adams and Isaiah Neal finished sixth. The 4X200-meter relay was tied for first going into the last leg but wound up 4th or 5th according to Coach Young. Will Fain won the 800 meters. Terrell Turman picked up right where he left off last year in the 110-meter hurdles according to Coach Young. Ryan Humphries, after throwing a shutout in baseball against Nacogdoches, showed up and ran a strong race in the 300-meter hurdles that was close to a time he finished with last year. Competitors for the Wildcats included Sherman, Denison, Mt. Pleasant, Paris, Lindale and Royse City. The Wildcats compete at a Gilmer meet on Friday.
The JV Wildcats finished third. Coach Young said a great crowd turned out to watch.